West Branch Volleyball Hitting Milestones
The West Branch Volleyball team celebrates huge career achievements.
The West Branch Volleyball team has been dominating the 2022 season. Holding a record of 15-1-2 –with their loss and ties coming from a tournament– they are first in the ICC North division. From their success, they are ranked #2 in the entire state.
Their success has not been without recognition, and few notable players have stood out this year. Katrina Cowder, Brooklyn Myers, and Marley Croyle have achieved significant milestones in the past few weeks. On September 27th, Katrina got her 500th kill. Brooklyn was second to earn her milestone when against Mount Union, she got her 1,000th assist. The third member of the trio to hit a milestone was Marley when she got her 500th kill at the Pottsville Tournament. These three juniors have been on a roll this fall. According to Maxpreps.com, Katrina is ranked 5th in kills out of all Division A girls, while Marley is ranked 16th. Brooklyn holds the #11 spot for assists in the same division.
The players are not the only people hitting milestones this season. On October 8th, head coach Terry Trude earned his 700th win with the program. He has been coaching West Branch volleyball for 29 years now. In his tenure, the volleyball team has won 13 of 14 ICC Championships, made districts consistently each year, and won the Class A district championship once. They have a Final Four, Elite Eight, and several Sweet 16 finishes at the state level. Coach Trude said that the three players above are all leaders on the team but explained, "they all lead in a different way." Their leadership was recognized, as Katrina and Marley are state-caliber players, and Brooklyn has made First Team in District 6. The three have scored most of the teams' points, even with 12 players entering each match, including three freshmen.
The Warriors are back in action on Tuesday, heading to Mo Valley to face the Lady Damsels. The JV game begins at 6:00 p.m., and varsity follows at 7:00 p.m.
About the Contributor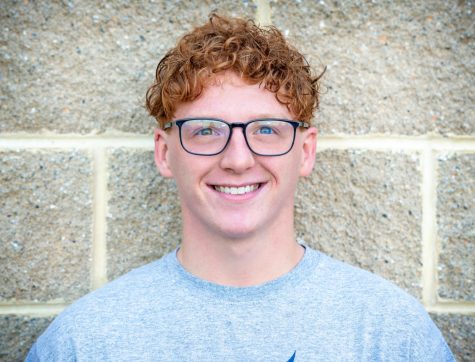 Matthew Eirich, Staff Writer
Hi! My name is Matt Eirich and I'm a writer for Warrior Watch. I'm a senior and I play for the soccer, football, and baseball teams here at West Branch....