West Branch XC Competes at Districts
The boys' and girls' Cross Country team races in District VI Championship on October 29th.
On Saturday, October 29th, the West Branch Cross Country team traveled to Indian Valley Elementary to run in the District VI Championship meet. They ran against all of the single-A schools in the district, including Mount Union, Saint Joseph's Catholic Academy, Cambria Heights, Bellwood-Antis, Forest Hills, Moshannon Valley, Central Cambria, Richland, and Westmont Hilltop.
For the varsity meet, Jacob Alexander, Braden Brown, Sage Carr, Kevin Hurley, and Noah Ryder were the runners for the boys. As a team, they placed 8th out of the 15 teams competing. The team compiled a total of 215 points. Noah Ryder was the first of the team to finish, with a time of 18:44 and placing 25th overall. Sage crossed the finish line next with a time of 18:53, placing 28th. Jacob, Kevin, and Braden soon followed with times of 19:37, 20:29, and 21:10. Jacob placed 48th, Kevin at 65th, and Braden at 77th. There were a total of 123 runners in the varsity meet. For the junior varsity meet, West Branch had two runners for the boys, Payton McCloskey and Noah Marcinko. Payton ran the course in 25:45, and Noah ran it in 31:49. Payton placed 20th overall, and Noah placed 33rd overall. In the JV meet, there were 36 runners.
The girls' team only had three runners, so they could not place as a team. Erika Alexander, Emma Petriskey, and Skylah Baker represented West Branch at the meeting. Erika was the first of the three to finish with a time of 23:52. Emma was right behind her and finished with a time of 24:01. They placed 37th and 39th consecutively. Skylah finished the race in 95th place with a time of 28:29. There was a total of 101 runners for the girls.
The West Branch Cross Country team has wrapped up its 2022 season. Overall, the team had a successful season, with several runners making new personal record times. The boys' team finished with a winning record of (8-1) and won the ICC Championship. Warrior Watch wishes the seniors luck in their future endeavors and is optimistic about the future cross-country program.
About the Contributor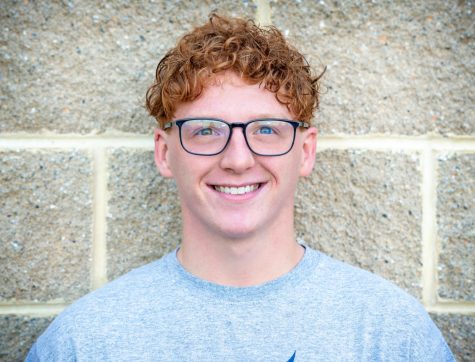 Matthew Eirich, Staff Writer
Hi! My name is Matt Eirich and I'm a writer for Warrior Watch. I'm a senior and I play for the soccer, football, and baseball teams here at West Branch....