Climate Change and Pollution in Pennsylvania
Pollution and climate change are complications for Pennsylvania and the WB area. We as a community must prevent these issues from becoming an even bigger problem for future generations and help restore and preserve the Pennsylvania environment. The impact on Pennsylvania's economy and the West Branch Area's quality of life will depend on how we plan and prepare for complex changes that will occur.
Global climate change is the biggest problem facing PA. By 2050, the average temperatures will increase by at least 3℃ (37.4℉). Pollution is also a major problem; Littering, air contamination, environmental pollution, etc. The things we need to focus on to prevent these issues from escalating are drilling, protecting land, securing clean air, and the accumulation and use of fossil fuels. The air we breathe is under attack every day because of dangerous industrial practices such as fracking. The bulk of the counties in PA score a C, D, or F for poor air quality. The conservation of our forests and habitats; many evergreen trees in the state are dying because of overly soggy soil from warm winters and excess rains, and excavating for fossil fuels causes the local environment to be destroyed and torn up. Here are some things you can do here at the West Branch Area and at your home to prevent some of these issues; Recycle more. Use the recycling bins at the school if you have something recyclable or reusable. You can also take your recyclable items to a local recycling center. Seniors, try to limit the number of trips you take in your vehicle. If you don't necessarily need it, don't use it. At home, avoid burning leaves or garbage; It can potentially lead to wildfires and unnecessary air pollution. Try to limit your and your family's use of plastic, especially things such as plastic silverware, plastic cups, and plastic straws. Clean up any litter in your area, and clean up your neighborhood.

Conservation PA mentions, "Our goal is to advocate for investments in strategies that help us prepare for the impacts of climate change and for a swift transition to a clean energy economy that works for all our communities, and reduces the harmful pollution created by burning fossil fuels." To learn more about these state-wide issues and how to put an end to them, you can visit the links below. Please help combat climate change and pollution in Pennsylvania and the West Branch Area.
Resources:
https://www.conservationpa.org/issues
https://www.dcnr.pa.gov/Conservation/Pages/default.aspx
https://www.preen.com/learn/lawn-garden-tips/plants-trees-shrubs/trees-shrubs/why-are-so-many-evergreens-dying/
About the Contributor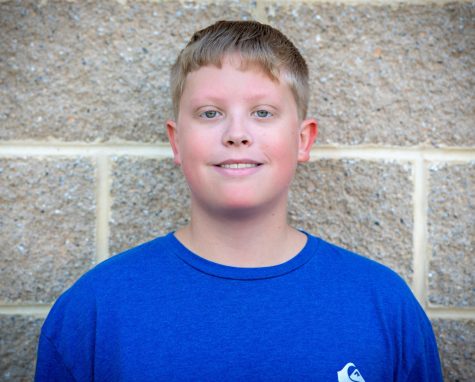 Tanner Schwiderske, Staff Writer
Hi! I'm Tanner Schwiderske, and I'm currently a Freshman at West Branch. I enjoy nature and play video games, draw, and birdwatch in my free time....