West Branch Seniors Earn Leadership Roles at CCCTC
CCCTC's SkillsUSA Chapter delegates two WB seniors as officers.
In late September, two West Branch seniors received leadership roles in the Clearfield County Career and Technology Center SkillsUSA Chapter. Information Technology student Raven Myers was given the role of Chapter President. Health Occupations student Alaina Royer is a Student Advisor under the direction of Chapter advisors Jerome Mick, Susan Waite, Susan Barger, and Jonathon Dale.
SkillsUSA Advisor Jerome Mick spoke highly about the newest officers. He explained, "Raven and Alaina are classroom leaders in each of their classes at CCCTC. When they interviewed to become a SkillsUSA officer, both expressed their desire to help others and improve our school. Those are two big qualities we seek when selecting our SkillsUSA officers."
SkillsUSA is a partnership of students, teachers, and industry working together to ensure that America has a skilled workforce. The organization helps each student excel by providing educational programs, events, and competitions that support career and technical education in classrooms nationwide. 
The students strictly follow the SkillsUSA motto of preparing for leadership in the world of work in the CCCTC Chapter. The SkillsUSA officers bear many responsibilities and are held accountable to high standards. The application process for officer candidates was thoroughly done and consisted of completing the application form, an updated resume, a written essay of interest, and full interviews by all Chapter advisors. 
"Being an officer of our SkillsUSA chapter means a lot," said Student Advisor Alaina Royer. She added, "being an officer is anywhere from helping those in need to making new friends. We're allowed to help our community and show how great of a school we have." 
The officers' gravest task is tackling their annual community service initiative. Each year, the officers select an organization they would like to support, following approval from their advisors. From there, the officers plan and host multiple community events to raise funds for their chosen organization. They present the initiative at the SkillsUSA Pennsylvania State Competition in hopes of winning gold and showcasing their hard work at a national level. 
Raven shared great enthusiasm for the Chapter and its plans this year. She exclaimed, "this is going to be a great year, and I cannot wait to see all of the great things we will do. Especially with our newly picked organization of choice, The Clearfield County League on Social Services. We take great pride in our work, peers, and, most importantly, school." Last year, the SkillsUSA Chapter had the chance to benefit REST, Inc., and even planted the seed for an annual breakfast with Santa event, hosted by the officers. In the spring, they held a volleyball tournament with a huge turnout that included some of the Lady Warrior Volleyball team.
About the Contributor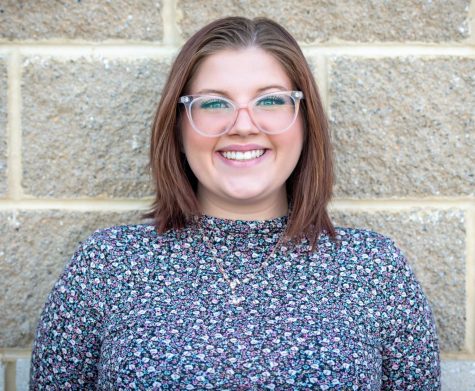 Raven Myers, Staff Writer
Hi! I'm Raven, a senior at West Branch Area High School. I am president of the drama department, student technician for the high school auditorium, and...