Lady Warriors Complete the Season Opener With a Win
Lady Warrior Basketball starts off the season with a win over Northern Cambria.
On Wednesday, December 7th, the Lady Warrior Basketball team played their first game of the 2022-2023 season. The Lady Warriors faced Northern Cambria at home and won with a score of 58-26.
Starting the first quarter, the Lady Warriors came out slow, only scoring four points in the game's first five minutes. Although, the Lady Warriors picked up the momentum to end the first quarter at 15-1.
Heading into the second quarter, the Lady Warriors kept up the momentum on both sides of the ball. Defensively the Lady Warriors kept the Colts to only four points while they added 14 more points to their side of the scoreboard.
During the third and fourth quarters, with the significant lead, the Lady Warriors could substitute several junior varsity players, giving them varsity experience. The Lady Warriors gave up 22 points to the Colts in the second half and, on the offensive side, added 29 points to the scoreboard. With the team consistently keeping up the high energy the entire game, the Lady Warriors pulled ahead of the Colts and ended the game, winning 58-26.
Coach Koleno was excited to say, "It was difficult seeing what we have at practice occasionally, but I was thrilled to see all of the girls execute what we have been practicing during pre-season so well."
Jenna Mertz led the Lady Warriors in points with 21 points, while Katrina Cowder followed behind her with 15 points. Lily Williams chipped in, scoring her first varsity points, with freshman Alexa Prestash achieving hers as well. In addition to the great start to the season, junior Jenna Mertz scored her 500th career point with the game's first basket.
The Lady Warriors will next face Mount Union away on Monday, December 12th. They play at home on Wednesday, December 14th, against Harmony. Junior varsity games begin at 6:00 p.m., and varsity tip-off is at 7:00 p.m.
About the Contributor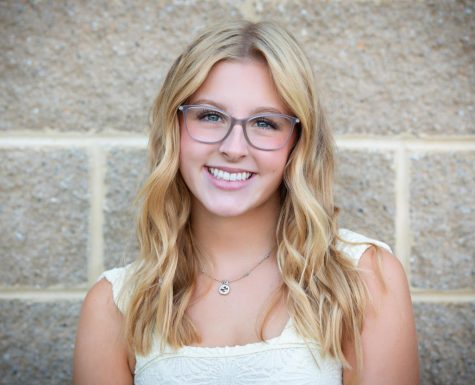 Emily Parks, Staff Writer
Hi! I'm Emily Parks, a senior at West Branch. I participate in varsity soccer, basketball, and track. I am also vice-president of the class of 2023,...