What Did the Warriors Get for Christmas?
West Branch students share their favorite gifts from Christmas 2022.
The Christmas holiday is a time of giving and receiving lots of gifts, but with the holiday season coming to a close, most presents are received. The West Branch Warriors are excited to share their favorites.
At Christmas time, the students of West Branch all have different items that come to mind when asked the simple question: "what do you want for Christmas?" Some may think of clothes, while others think of video games. Each student is different, which is what makes each gift unique.
Many West Branch students are ready to return to school with more style after their Christmas break. One of these students, Hannah Betts, said, "This Christmas I received clothes and Nike Air Max Dawn shoes." While another student, Brooklyn Myers, kept it simple and explained, "I got new Nike sneakers for Christmas." One more student who added to her closet this Christmas was Hayley Wooster, who said, "I got new jeans and shirts."
But not all West Branch students expanded their closets this year, as some got new electronic devices. Emily Parks said, "I got the new iPhone 14 pro this year." While another student, Tayla Dorbolo, added to their kitchen accessories this year. Tayla said, "for Christmas this year I got a grilled cheese sandwich maker."
A lot of the Warriors also got items related to sporting. Such as Erika Alexander, who stated, "I got new snowboarding goggles." Another student, Joel Evans, added to his sporting collection this year by saying, "I got a new basketball." One more warrior, Brody Rothrock, got an item to help him in his upcoming sports season and said, "This year I got a new baseball glove." Lastly, Hannah Betts also got an item to remind her of her favorite football team. She said, "I received a lego model of the Raiders football stadium."
Now some students also received cute and comfy gifts this year. Squishmallows seemed to be a popular gift this year, with Abby Diviney saying, "I got three squishmallows this year. A dinosaur, a Christmas tree, and a fox." But Abby wasn't the only one who got Squishmallows for Christmas. Joel Evans said, "I got a squishmallow dinosaur" He even included his name by adding, "my dino is named Carl." But Squishmallows weren't the only comfy gift received this year. Emily Parks said, "I was also gifted a pillow in the shape of my dog Hank with a picture of him on it."
So even though everyone's Christmas and gifts may look a little different, the Warrior Watch Staff hopes everyone enjoyed the Holiday season!
About the Contributors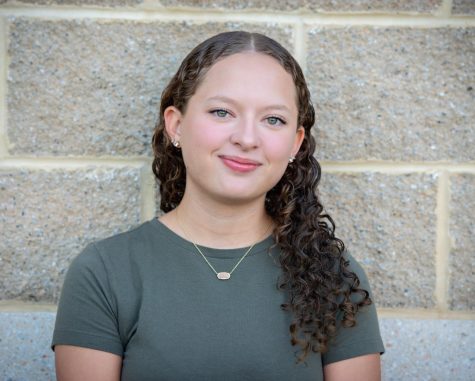 Kinzey Moriarity, Staff Writer
Hi, my name is Kinzey Moriarity! I am a senior at West Branch, and this is my first year participating in Media Arts. Right now, I work at Dunkin' Donuts,...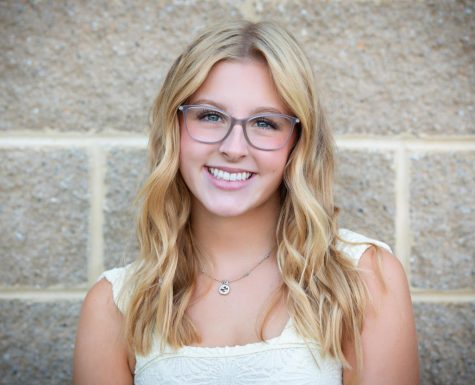 Emily Parks, Staff Writer
Hi! I'm Emily Parks, a senior at West Branch. I participate in varsity soccer, basketball, and track. I am also vice-president of the class of 2023,...