Female Athlete of the Week: Katrina Cowder
Katrina Cowder consistently acts as a key leader on the Lady Warrior Basketball team.
Katrina Cowder is the Female Athlete of the Week for the week ending on January 14th. Katrina has been essential to the Lady Warrior Basketball team's recent success. On January 13th, in the girls' win over the Damsels, Cowder had 13 of the Warrior's 43 points. 
Coach Koleno is very happy with how Katrina has played, stating, "I can't talk about how valuable her rim protection is for us defensively. Everyone else is able to be aggressive and create turnovers because we know we won't give up a layup at the other end as a result. She is the best shot blocker in the area. Offensively, she can score in a lot of ways. Post-up, Mid-range, and three point shooting. You name it. She will continue to improve. She is never quite satisfied with where she is at. That may be her best attribute." Katrina is very vigorous on rebounds and blocks for the Lady Warriors. Katrina averages eight points per game for her varsity career and three and a half rebounds. 
Facts about Katrina:
Parents: Valerie Cowder
Siblings: Larry and Sarah Cowder
Favorite Basketball Memory: Being one block away from a triple-double in our tournament championship game against Bald Eagle.
Pet: Her dog Ellie
Favorite Food: Pineapple Pizza
Favorite Restaurant: Texas Roadhouse
About the Contributor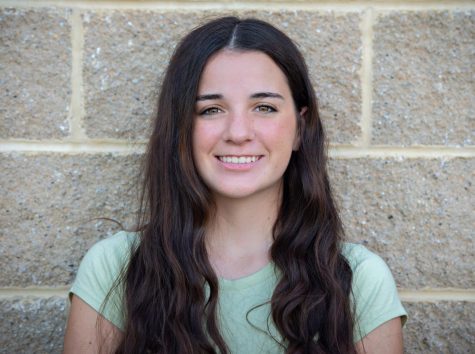 Hannah Betts, Staff Writer
Hi, my name is Hannah Betts. I am a senior at West Branch. I participate in varsity soccer, basketball, and softball. I also am a member of Student Government...