Warrior Wrestling Skims Past the Tide
The Warrior Wrestling team faces a close match against the Curwensville Tide.
On Wednesday, January 18th, the Warrior Wrestling team hosted the Curwensville Golden Tide. The Warriors beat the Tide with a score of 36-30. 
The match started at 189 lb weight class, and Tyler Biggans pinned his opponent in less than one minute in the first period, putting the Warriors ahead 6-0. Unfortunately, at 215 lbs, Tyler Wilson fell to Chase Irwen, which tied the match 6-6. Next up, at heavyweight, Scott Smeal faced Trenton Guyer; Smeal put up a good fight for the Warriors but got pinned on his back late into the match. Bryce English walked away with a forfeit at 107 lbs, tying it up for the Warriors again. Landon Bainey wrestled at the 114 lb weight class against Austin Gilling and won with a pin in the first period. Bainey put the Warriors ahead 18-12. 
At the 121 lb weight class Jake Mann wrestled for the Warriors against Damian Brady and lost by decision with a score of 7-2. Kaleb Sallurday also fought a tough match against Dylan Deluccia at 127 lbs but unfortunately lost with a score of 8-2. Sallurday's contest put the overall score back at a tie 18-18. At 132 pounds, Drake Taylor scored six points for the Warriors, as he won with a forfeit. Reed Yingling wrestling at the 139 lb was put to his back by Nik Fergert. 
In the next two matches, the Warriors scored 12 more points from Hunter Schnarrs (145 pounds) and Aaron Myers (152 pounds). Myers had an easy win as he pinned his opponent, J.D. Strong in the first period. Up next at 160 lbs, Freshman Carter Yingling fell to Alex Muraski, bringing the score 36-30, the Warriors leading. The final match was Logan Folamar against Logan Augehbaugh. Unfortunately, Folmar lost 12-0 but stayed off his back, which left the final score of 36-33. Bainey says, "it came to a close match at the end, but I'm glad we managed to still come out on top at the end."
The Warrior Wrestling team is now (9-5) this season, and they will have another match on Saturday, January 21st, against the Glendale Vikings at 6:30 p.m.
About the Contributor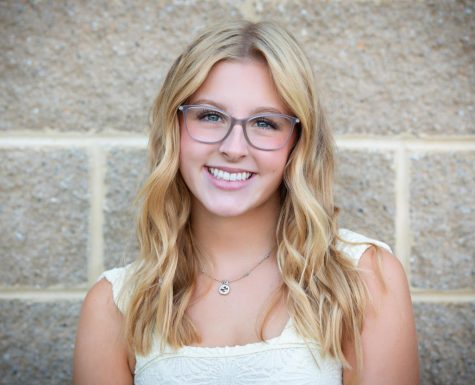 Emily Parks, Staff Writer
Hi! I'm Emily Parks, a senior at West Branch. I participate in varsity soccer, basketball, and track. I am also vice-president of the class of 2023,...