Lady Warriors Top the Trojans
West Branch defeats Mount Union 48-33 on Thursday, January 19th.
The Lady Warriors earned the victory on January 19th against the Trojans. West Branch got ahead 15–5 in the first quarter, and Mount Union could not make a comeback. The Lady Warriors had six players score on the night, and Jenna Mertz led with 21 points.
The Lady Warriors took charge in the first quarter, making turnovers and scoring quickly. Sarah Guglielmi scored five points in the quarter, and Jenna Mertz scored six. The Lady Warriors started the game by only holding them to five points in the first quarter, and their strong defense continued throughout the game.
In the second quarter, the Warriors had a slowdown. The Trojans started to press and caused turnovers, resulting in scoring opportunities. Head coach Justin Koleno expressed, "To give some credit to Mount Union, their press gave us a lot of trouble in the second quarter. It kept them in the game. The girls figured it out in the second half, though." The Trojans went on a 6-0 run, bringing the score to 15-11. The Trojan scoring run was stopped by Erin Godin when she got fouled going to the rim. Her two foul shots slowed the Trojans down. Going into halftime, the Warriors were still ahead 24-16.
In the third quarter, the Lady Warriors came out firing. The Warriors started to feed Katrina Cowder the ball, who scored two buckets in the third quarter. Katrina Cowder finished the night with 12 points and eight rebounds. In the third quarter, the Warriors outscored the Trojans 19-5.
The Warriors were working to maintain the lead in the last quarter. A couple of turnovers from Mount Union allowed the Warriors to control the game. The Lady Warriors' Head coach Justin Koleno says, "The girls began the game fast and turned turnovers into points. Both were emphasized before the game and the girls executed."
The Lady Warriors took another win on Friday, January 20th, at Northern Cambria against the Colts. The Lady Warriors' overall record is 10-4, and their record in the Inter-County Conference is 3-4.
About the Contributor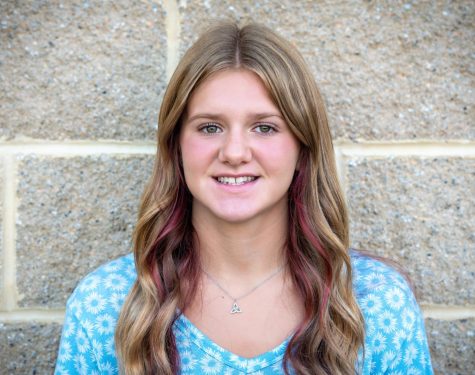 Isabella Koleno, Staff Writer
Hi! I am Isabella Koleno, a West Branch High School freshman. I play basketball, volleyball, and softball and I'm involved in Warrior Watch and Student...