TV Series Review: The Last of Us
A spoiler-free review of the new HBO TV series, The Last of Us.
The Last of Us is a live-action adaptation of the action-adventure, survival/horror video game franchise created by Naughty Dog and Sony Interactive Entertainment. The series is set in a post-apocalyptic United States ravaged by cannibalistic creatures infected by a mutated fungus. The Last of Us game has won dozens of awards and is considered one of the finest video games.
The Last of Us is rated TV-MA, typically suitable for individuals 17 years old and above. The first season currently has episodes 1-4 available on HBO Max, and new episodes release each Sunday. The first season will have nine episodes, and a second is confirmed. 
The Last of Us has a significant rating of 9.2/10 on IMDb and a 97% rotten tomatoes score. Online audience reviews are 4.5/5 stars from 5,522 ratings. The show features Pedro Pascal as Joel Miller, who also played the Mandalorian in The Mandalorian. The show is violent, gory, and terrifying in several scenes, and it has interesting characters from the video game while maintaining an exciting story. But the main idea most fans and reviewers agree on is the show stays very original to the source material. 
According to online reviewer Chris Wiles, "overall, The Last of Us is a must-watch for fans of the game and newcomers alike. The series stays true to the source material while standing on its own as a masterful piece of storytelling. It's a thrilling and ultimately hopeful tale of survival and humanity in the face of unimaginable horror that will leave you in awe,".
The show is outstanding and the best video game adaptation yet. I agree with Chris Wiles, and I rate The Last of Us a 9.5/10. I highly encourage others to watch the show, especially if you like horror, zombie, or action genres. Though The Last of Us is undoubtedly not a family-friendly show, parents can enjoy it alone after the kids are in bed.
About the Contributor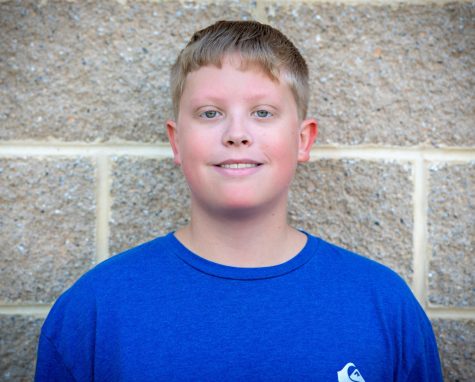 Tanner Schwiderske, Staff Writer
Hi! I'm Tanner Schwiderske, and I'm currently a Freshman at West Branch. I enjoy nature and play video games, draw, and birdwatch in my free time....