Movie Review: Guardians of the Galaxy Vol. 3
A review for the PG-13 film The Guardians of the Galaxy Vol. 3, released in theaters on May 5, 2023.
The Guardians of the Galaxy Vol. 3 has received high ratings on a variety of platforms, including an 8.3/10 on IMDb, a 95% Fandango rating, an 82% Rotten Tomatoes rating, and a 95% from Google reviewers. Director James Gunn says, "This is the end for us, the last time people will see this team of Guardians," indicating that this will be the last time viewers will see them in action on the big screen.

The film follows the story of Peter Quill, who must rally his team, known as The Guardians of the Galaxy, to defend the universe and protect one of their friends. If the Guardians fail, it could lead to the end of them as we know it. The film also gives an in-depth telling of the long-awaited tragic backstory of one of the Guardians, Rocket Raccoon.

I am honestly surprised by some of the ratings. This film was a fantastic way to end the Guardians of the Galaxy films and is by far the best Guardians of the Galaxy film in the trilogy. The visual effects are stunning and make the film feel real. Guardians of the Galaxy Vol. 3 did an incredible job at giving the movie a balance of comedy, action scenes, and seriousness. The film had plenty of hilarious comedy scenes, but the perfect amount to not leave it feeling imbalanced. The action scenes were fantastic, with amazing visual effects and CGI, and most of the film seemed quite realistic. The sad and somber nature of Rocket Raccoon's backstory is an added layer to the movie and contributes to its uniqueness. Despite being a comedy and action-packed film, the inclusion of this darker and more serious theme adds depth and complexity to the overall tone of this Guardians of the Galaxy film.

To summarize, Guardians of the Galaxy Vol. 3 is a fantastic movie series finale, striking a perfect balance between exceptional comedy and action scenes. Marvel has done an excellent job with this movie, producing something remarkable once again. Considering its top-notch quality, I would rate this movie an 8.8/10.

About the Contributor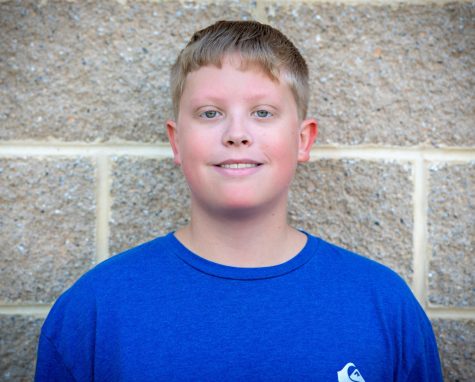 Tanner Schwiderske, Staff Writer
Hi! I'm Tanner Schwiderske, and I'm currently a Freshman at West Branch. I enjoy nature and play video games, draw, and birdwatch in my free time....