Ultimate Warrior Wrestling Tournament Results
Morrisdale – The West Branch warrior wrestling team wrapped-up their annual Ultimate Warrior Invitational on Saturday, January 25th. The tournament, which was held on Friday and Saturday, consisted of 34 teams and over 100 of the top wrestlers in the state. For the team race, Southern Columbia came out on top while finishing with two individual champions. Each year, a single wrestler is voted to be the outstanding wrestler for the tournament. This year, Kolby Flank from Wilson High School was named the outstanding wrestler for his individual performance and earning his spot on the top of the podium for the 220lb weight class. There were five returning champions from the 2019 tournament, but only 3 were named back-to-back Ultimate Warrior Champions this year.
Top finishers for each weight class:
*106- Nic Allison of Mifflin County
113- Hunter Walk of Tyrone
120- Kole Biscoe of Southern Columbia
126- Damion Finnegan of Altoona
132- Gabe Willochell of Greater Latrobe
 138- Zack Witmer of St. Joseph's Catholic Academy
 145- Gage McClenahan of Bald Eagle Area
 *152- Caleb Dowling of St. Joseph's Catholic Academy
 160- Keegan Rothrock of St. Joseph's Catholic Academy
 170- Trey Kibe of Mifflin County
 182- Tyler Watts of Johnsonburg
 *195- Gaige Garcia of Southern Columbia
 220- Kolby Flank of Wilson
 285- Marvin Beatty of Marion Center
*Signifies returning champions from 2019 tournament
About the Contributor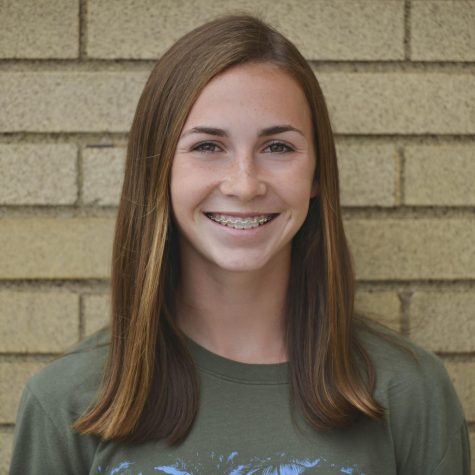 Trinity Prestash, Staff Writer
Hi I'm Trinity Prestash. I'm a sophomore at West Branch Area High School. I play soccer, basketball, and track for the school. I also play soccer out of...