WB Alumnus Writes Her Second Book
West Branch alumnus Kiersten "Kay" Smeal has written her second book, I Found Jesus Through Anxiety and Depression. The pre-launch campaign is up now on IndieGoGo. Click here to view it.
"I Found Jesus Through Anxiety and Depression is all about the mental health stigma in society and faith circles alike," Kay elaborates, "It begins with my personal journey and experience with the societal view of mental health and ends with information on all the pieces I touch on in my personal experience."
This isn't the first book that Kay has written. In February of this year, Kay published Anxious Devotions for Anxious Christians: A 30-Day Devotional. "Publishing my devotional was the defining moment letting me know it was a possibility," Kay remarks, "and it opened the door for me to write book number two."
Kay describes her inspiration for writing I Found Jesus Through Anxiety and Depression:
"I would say the true inspiration for book two was David Finnegan-Hosey's book Christ on the Psych Ward. David shared his story and hoped to create the space for others to share their stories. I realized this is exactly what I wanted to do as well!"
Kay would like to personally thank the teachers at West Branch, the professors at Messiah University and the Perkins School of Theology, and all those who have been "pushing her along and standing on her sidelines this whole time."
I Found Jesus Through Anxiety and Depression is a memoir/creative nonfiction read. The e-book costs $15, and the signed paperback that comes with the invitation to my author community, the chance to read my introduction early, acknowledgment recognition, and an invitation to her launch party when the book releases will cost $39 (with free shipping within the United States). I Found Jesus Through Anxiety and Depression will officially release the week of April 26th, 2021.
I highly recommend backing the campaign on IndieGoGo to support Kay.
About the Contributor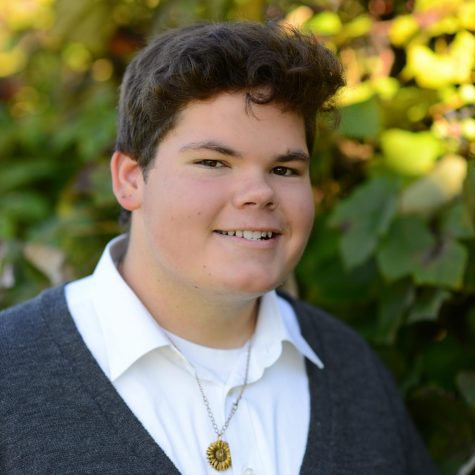 Noah Fry, Assistant Editor
Hi! I'm Noah, and I'm a senior here at West Branch. I am involved with many of the arts, including band, choir, and drama. I am also involved in other...