Movie Review: The Social Dilemma
There's a new movie trending on Netflix. It's not a holiday movie, nor an action movie. It's not a teenage rom-com, but instead, it's a documentary about social media.
The Social Dilemma, directed by Jeff Orlowski, features interviews from many tech giants such as Tim Kendall, Tristan Harris, Roger McNamee, Aza Raskin, Jaron Lanier, Sandy Parakilas, Dr. Anna Lembke, Jonathan Haidt, Ph.D., and more. These reputable people point out many problems naturally brought up through the creation and use of social media. These problems include social media addiction, the selling of human data to advertising companies, and the lack of care about users' mental health.
Included in the documentary is a narrative that features two teens, Isla and Ben, that are addicted to their cell phones and the consequences of it. The viewers see Isla's mental health take a huge toll, alongside Ben's.
In my opinion, I knew most of the talking points mentioned in the film; those parts were not surprising. However, when certain statistics appeared on my screen, like hospital admissions for non-fatal self-harm victims, I was genuinely shocked at the numbers.
"
There are only two industries that call their customers 'users': illegal drugs and software."
— Edward Tufte
Once this film started trending around October 2020, I could not stop hearing about it. Critics love this movie, as every significant movie reviewing website has this movie above 70 percent. Not only reviewers are raving about this movie, but so are ordinary people. Ninety-six percent of people on Google liked this movie, and it has an audience rating summary of 4.8/5 stars, with over 7,600 ratings.
The Social Dilemma is certified fresh with an 87 percent score on Rotten Tomatoes. It is streaming on Netflix now, with a PG-13 rating.
Want to learn more about the problems with social media? Make sure to check out my upcoming article: Social Media: an Epidemic.
About the Contributor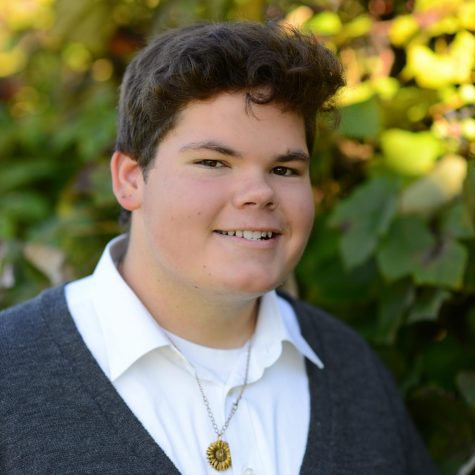 Noah Fry, Assistant Editor
Hi! I'm Noah, and I'm a senior here at West Branch. I am involved with many of the arts, including band, choir, and drama. I am also involved in other...