Female Athlete of the Week: Katlyn Folmar
Katlyn Folmar, goalie for the soccer team is this week's athlete of the week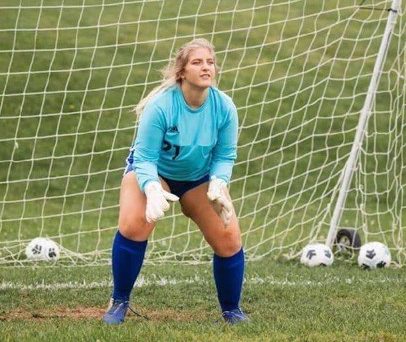 Katlyn Folmar has been selected as the Female Athlete of the Week for the week ending 10/16/21. Folmar has been selected due to her numerous shutouts in goal for the entire season for the Lady Warrior soccer team. This season, Folmar has let in 11 goals out of the 16 teams the warriors have faced. She has also contributed to the undefeated season the team has had. 
Folmar joined soccer in sixth grade, and played striker until this year when she became the starting goalie for the team. Her teammates recognized her dedication and success in goal when she was messing around at practices. Her coach then reached out to her after the teammates recommendation and she became this year's goalie. 
Facts About Katlyn:
Parents: Keith and Penny Folmar
Siblings: Josh Folmar
Favorite Soccer Memory: Assisting Hannah Betts's first varsity goal 
Favorite Restaurant: "Chinese Buffet in Philipsburg… only with Eleyna though"
Pregame Ritual: "Lauren Timblin dumps water on my gloves and I take a deep breath with Madison Kephart"
Least Favorite Bus Ride Memory: "Being scared awake by my teammates ten minutes before we arrive, specifically Eleyna"
About the Contributor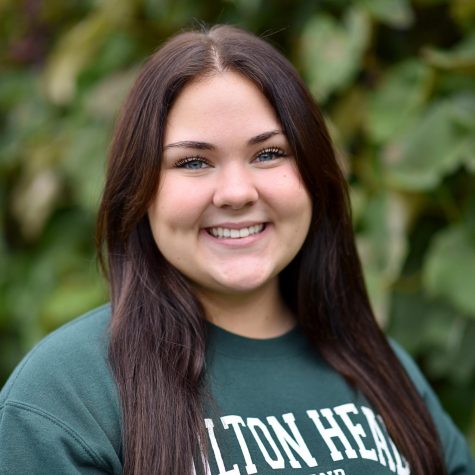 Eleyna Hanslovan, Editor-in-Chief
Hi, my name is Eleyna and I am a senior at West Branch High School! I am a center defender for the varsity soccer team and I participate in throwing events...