What You Need To Know About The Beatles: Get Back
In 1969, around 60 hours of film, and 150 hours of audio of the famous band, The Beatles, was recorded in Abbey Road Studios, during a time where it was clear they were going to break up as a band. The Beatles: Get Back, is a three-part series directed by Peter Jackson, documenting the three weeks that Get Back, later changed to Let It Be, was recorded. There were also a few songs recorded during the sessions that would be put on The Beatles' final album, Abbey Road, though Let It Be would be pushed back to 1970. Ironically, Let It Be, the film, was released after The Beatles broke up. The original film was not held in the highest regard by The Beatles themselves, due to the film presenting them in a bad light, and it barely had any home media releases, though Paul McCartney has expressed interest in releasing it on DVD and Blu-Ray. Get Back is essentially a re-edit of the Let It Be film, showing the brighter side of the Get Back/Let It Be sessions. Also released was the book, Get Back, though it was released late in August. Each part of Get Back is two hours long, resulting in six hours of footage, though some audio recordings were also used, with behind the scenes pictures used alongside them. The film stars John Lennon, Paul McCartney, George Harrison, and Ringo Starr through the use of archived recordings. It also stars Yoko Ono, John's wife, and Billy Preston, who filled in for George when he temporarily left the band after the first week of recording, though he would return for the final week of recording and the rooftop concert, which took place on the roof of Abbey Road. The rooftop concert would also be the first time they played live since 1966. Soon after, the band members would announce their breakup, with the members focusing on their own music careers, but they would sometimes interact with each other and record new songs. The Beatles: Get Back is an easily recommendable series for any fan of music, or The Beatles. You can watch Get Back on Disney+.
About the Contributor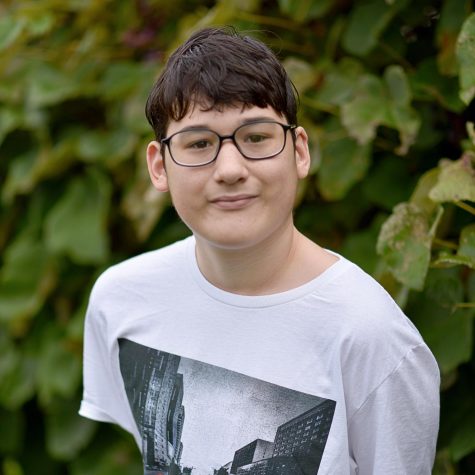 Doug Howe, Staff Writer
I am Douglas Howe and I am in 9th grade. I was involved in West Branch's production of Oklahoma and plan to do more. I also enjoy making YouTube videos....