Lady Warriors Fall to Bald Eagle in Holiday Tournament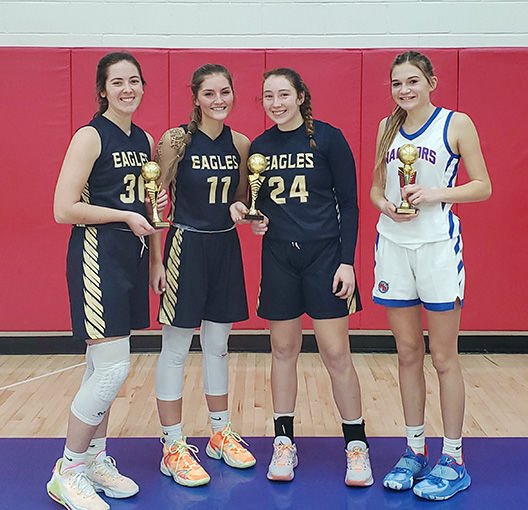 Morrisdale- On December 29th, the Lady Warriors faced Bald Eagle's basketball team in the final of the West Branch Holiday Basketball Tournament. The Lady Warriors rallied together to defeat Philipsburg Osceola 41-18 the day prior to make it to the final of the tournament. The Lady Eagles defeated Harmony 45-21 to also make it to the final. The Lady Warriors held the lead for almost the entire game until the last few minutes of the game where the Lady Eagles rallied consecutive points in a matter of minutes which led them to win 43-38. 
The Lady Eagles led at the beginning of the game 3-2 and then trailed the Lady Warriors for the rest of the game until the end. The Lady Warriors were leading 12-6 after the first quarter of the game. After the second quarter the Lady Warriors led 21-17. At the end of the third quarter, the Lady Warriors were still leading with a score of 27-22. The Lady Eagles scored 21 points in the fourth quarter to take the win over the Lady Warriors. In the minute 1:33, the Eagles outscored the Warriors 4-1 leaving the Warriors with a tough loss in the final. 
Emily Parks led the Warriors in rebounds with 16. 16. Jenna Mertz was not far behind her with 10 rebounds. Mertz led the Warriors in points scoring 19. Behind Mertz was Katrina Chowder with 8 points, Ally Shingledecker had 5 points and Erin Godin had 4 points in the game. Mertz, Shingledecker, and Godin all had a three-pointer for the Lady Warriors. 
Mertz was also named the Overall Tournament MVP (Most Valuable Player) in the Holiday Tournament. 
The Lady Warriors fell to Williamsburg on January 4th and will play Glendale at home on Friday January 7th. 
About the Contributor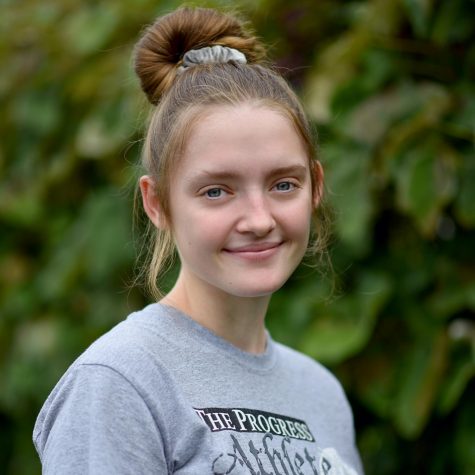 Lauren Timblin, Staff Writer
Hi! I'm Lauren Timblin, I'm a senior this year. I play varsity soccer and run track at West Branch. I am a two-time district champion in soccer and...