Movie Review: Black Adam
A review of the movie Black Adam, featuring Dwayne Johnson, released in theaters on October 21, 2022.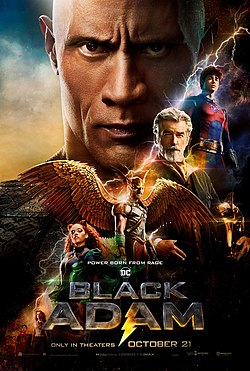 On October 21st, the new movie Black Adam came to theaters as a spinoff of Shazam! The DC Comics-inspired movie features Dwayne "The Rock" Johnson as the character Teth-Adam/Black Adam and also features Pierce Brosnan. The film has a 6.4/10 rating on IMDb, a 5/10 on IGN, and 39% rotten tomatoes. Audience online reviews are 4.2 out of 5 stars. 
According to Google, "In ancient Khandaq, Teth-Adam was given the power of the gods, but after using his powers for vengeance, he was imprisoned, becoming Black Adam. Nearly 5,000 years have passed, and Black Adam has gone from man to myth to legend. Now free, his unique form of justice, powered by rage, is challenged by modern-day heroes Hawkman, Dr. Fate, Atom Smasher, and Cyclone."
The movie begins in ancient Kahndaq. The city has enslaved its people to mine for a valuable resource called eternium. A young boy brings an enslaved man that has found eternium to a guard. The guard kills the man and takes the eternium; the boy steals the eternium and runs away with it to the top of a cliff, where he shows it to the people below, indicating their freedom. The boy gets captured and prepared for execution. Just as a sword swings down on him, he gets zapped to a mysterious chamber surrounded by wizards, who grant him god-like abilities. The scene is cut 5000 years into the future Kahndaq, and the movie begins.
Black Adam has several unique characters. I enjoyed the characters, as the heroes have distinctive abilities and personalities. It also has amazing, exciting action and slow-motion scenes, with several unexpected twists and turns. As an anonymous online reviewer states, "This movie does what it sets out to very well, Dwayne as an amazing Black Adam, Pierce Brosnan amazing Doctor Fate– whoever did the casting for these two found people born to play them. The action moments were great, and the setup for future events was nice eye candy. I loved the continuity that is being set up by connecting different parts of the DCEU with smaller characters we've seen at different times.". 
Overall, I would say Black Adam is a great PG-13 flick, and you should check it out if you like action or superhero movies. I would give the movie a 7/10.
Resource: https://www.imdb.com/title/tt6443346/
About the Contributor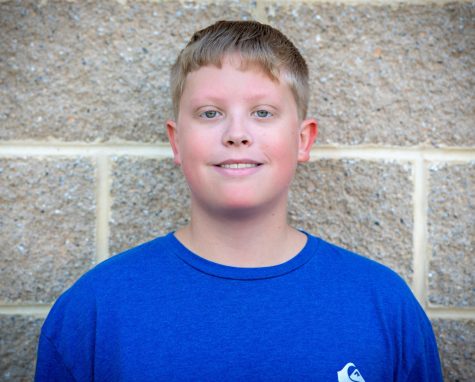 Tanner Schwiderske, Staff Writer
Hi! I'm Tanner Schwiderske, and I'm currently a Freshman at West Branch. I enjoy nature and play video games, draw, and birdwatch in my free time....