West Branch Football Field House No Longer Usable
After today's practice, the Warrior football team was informed that they would no longer be able to use their field house. The West Branch Area School District informed Head Coach Kevin Hubler at approximately 2:40 pm that recent tests stated the building had very poor air quality.
"We obviously were upset because that building has been our home for many years," Coach Hubler stated. "However, we are completely understanding of the situation. We told our guys that ultimately it's just a building. That building doesn't win or lose us football games, our team does. I told them that it is ok to be upset, but we need our undivided attention on football and our opponent this week."
Superintendent Michelle Dutrow also commented on the situation by stating, "After ongoing issues brought on by humidity, mildew and rain, we pursued an air quality assessment. This assessment yielded results that indicate we do have some mold issues in the field house that negatively impact air quality. While the building is usable, it is recommended individuals be in the space sparingly. Based on a concern for employee and student safety, we made the decision to move our students into the main building at this time. While we review the required remediation, we will have our football teams dress in the the gymnasium locker rooms."
Dutrow also went on to say that making the decision was easy, as the health of the students and staff is the number one priority. However, in regards to the morale of the team, she said it was a difficult decision to make.
"We are aware of the traditions and routines associated with the field house and we will work with the school board to consider our options for the future."
About the Contributor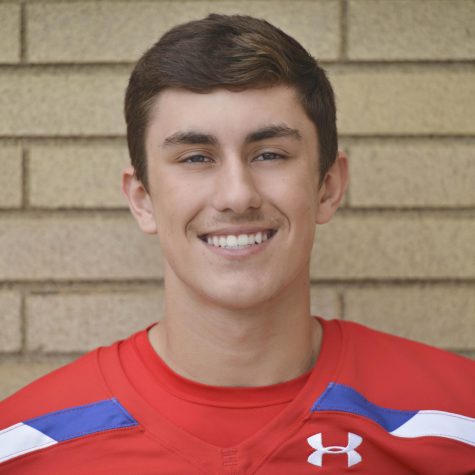 Ayden Gutierrez, Editor-in-Chief

Senior
Quarterback on the Football team
Member of the Basketball and Baseball team
Class President
NHS President
I LOVE sports
I...