10th Grade Visits the CCCTC
WB 10th grade explores class options at the CCCTC to prepare for careers after high school.
On Monday, October 24th, the West Branch Sophomore class explored the Clearfield County Career and Technology Center. During this tour, students got to experience hands-on activities from all the programs and shops offered. The visit intends to encourage students to begin thinking about their futures, in which attending the CCCTC may be a helpful step.
The programs offered are Diesel Mechanics, Health Occupations, Cosmetology, Culinary Arts, Information Technology, Digital Media Arts, Drafting Design and Technology, Carpentry, Electrical, Masonry, HVACR, Automotive Mechanics, Welding, and Collision Repair.
In addition to showing all current programs, a new program, Education General, has been announced and is anticipated to debut for the 2023-2024 school year. This program focuses on students who desire a career in education.
Students were divided into multiple small groups and led by their tour guide around the CCCTC. Tour guides were seniors that currently attend. Three guides were West Branch students Isaiah Bloom, Maya Havens, and Raven Myers. After touring multiple programs, it was time to eat lunch in the Multi-Purpose Room. The Culinary Arts program prepared a delicious meal for the guest students before they visited other programs. Once they finished touring, several sophomores expressed interest in attending the CCCTC during their junior and senior year and are excited to do so.
CCCTC Information Technology instructor Jerome Mick shared his thoughts on the 10th-grade touring: "I think it's good for students to be exposed to career opportunities that may be out there and that they may not have been made aware of. Also, the opportunities that are free to all students to explore and possibly make a career out of post-high school."
Whether you're interested in making tasty food, building computers, or constructing with wood, there is a program for everyone at the CCCTC. If you are interested in attending, please visit Mrs. Porter in the guidance office. Applications are due by November 10th.
About the Contributor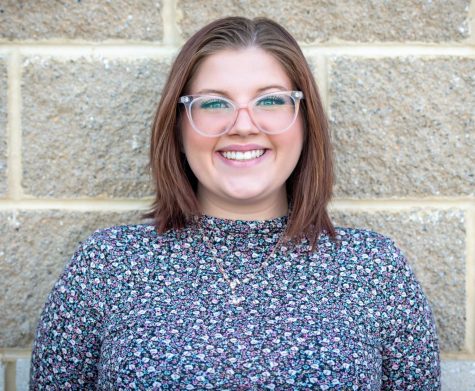 Raven Myers, Staff Writer
Hi! I'm Raven, a senior at West Branch Area High School. I am president of the drama department, student technician for the high school auditorium, and...