The Pink Program
West Branch student creates a program to help girls with the lack of menstrual products.
Lack of easy access to feminine hygiene and menstrual products is a problem women face worldwide. A West Branch student, Raven Myers, decided to make a change in our school to combat this problem. 
In January 2022, almost a year ago, the Pink Program was created at West Branch. A current senior, Raven Myers, developed the Pink Program to help and support her fellow female Warriors. This program puts feminine hygiene products, such as pads and tampons, in all of the women's restrooms at West Branch for free. The school installed metal product dispensers in the bathrooms, but they cost 25 cents and contain poor-quality cardboard products. This new program gives anyone who uses the girl's restrooms in West Branch free access to these products throughout the school day when needed. The products are free and sufficient, and there is a variety to make those who use them feel more comfortable. Although Raven originally bought all the products offered on her own and still supplies them, all students and staff of West Branch are also welcome to donate products as they feel fit. 
The creator of this program, Raven Myers, says that she began this program because of the school-wide outrage due to the metal product dispensers in the women's restrooms. She saw this problem and how it affected girls and wanted to make a change. Raven says that her goal for this program was to break the stigma on menstruation and prove that there is no reason for these products not to be available for free in school districts. Along with that, Raven also acknowledged that not having satisfactory products available to the students of West Branch can affect more than just education.
Raven and her program were acknowledged and recognized in an article written by The Progress for her outstanding efforts. The article "West Branch teen creates 'Pink Program' to benefit other girls" captures the reasoning behind the program and why it is so important. 
Overall, Warrior Watch and the girls who attend West Branch would like to give Raven a big thank you for creating this program and looking out for all her fellow female peers! 
About the Contributor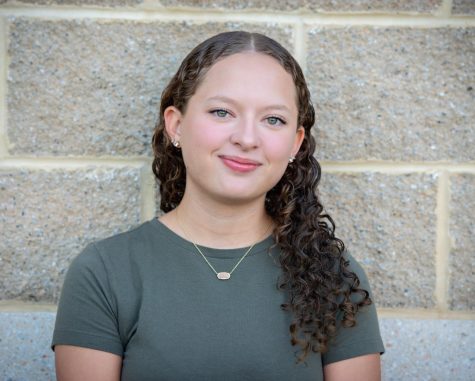 Kinzey Moriarity, Staff Writer
Hi, my name is Kinzey Moriarity! I am a senior at West Branch, and this is my first year participating in Media Arts. Right now, I work at Dunkin' Donuts,...