College Credit Opportunities at West Branch
The benefits of earning college credits in high school.
High school students often struggle when deciding where to go to college and what to study when they get there. However, soon-to-be graduates should be quick to start courses right away. Although it's not the time to move into dormitories, it is time to start earning college credit while in high school.
Most high schools today have multiple opportunities to get early college credits, and taking advantage of opportunities makes sense in several ways. 
West Branch Options
Although taking college courses in high school may seem excessive, it is a big help when one enters higher education. At West Branch, there are multiple ways one can earn college credits. However, this only applies to certain classes. 
The dual enrollment courses offered by West Branch are Public Speaking, Sociology, Honors Chemistry II, Honors Physics, and English Composition A. Students can take these courses at WBHS through Mount Aloysius and Penn Highlands. For CCCTC Students, Penn Tech also offers dual enrollment courses. 
Students can commute to the local Lock Haven Clearfield Campus or take online classes through Lock Haven, Bloomsburg, and Mansfield. This dual enrollment option offers students a variety of other courses, allowing them to have an easier time planning the classes they should take for what they want to major in. 
Dual enrollment in multiple colleges does not mean you must attend those colleges after graduation. However, transferring credits will be much easier if you enroll in the same university. Some universities will not accept dual enrollment credits from other programs.
Nonetheless, this should not discourage you from taking dual enrollment classes. Honors student Ally Shingledecker states, "Taking college credits in high school is beneficial because you could end up saving a lot of money in the long run, and it can give you a head start to your college experience." Our other dual-enrolled students agree graciously; getting college credits in high school is not an opportunity you want to miss.
Other than the prominent, dual enrollment in college classes offers additional benefits. Having a greater acceptance rate, saving money, and accelerating college are all benefits worth considering.
University Acceptance
Colleges consider many factors when deciding whether to accept an applicant. You might get good grades in high school and good grades on your college entrance exam, but so do many others who apply to a college or program. Taking the initiative to earn college credits can make all the difference in impressing schools.
Money
Although getting college credit in high school can have some costs, the college credits you earn are credits you don't have to pay when you enroll in college. Dual enrollment can result in thousands of dollars in savings and a lot less debt after college.
Early College Graduation
Time is precious. Earning enough college credits during high school to graduate college a semester or two early is possible, resulting in more significant savings. Some students will still struggle with early graduation; however, early credit can go a long way in helping you complete your studies on time. Students can graduate a semester or even a year early.
Resource: https://www.cvtc.edu/news-events/blog/benefits-of-earning-college-credits-in-high-school
About the Contributor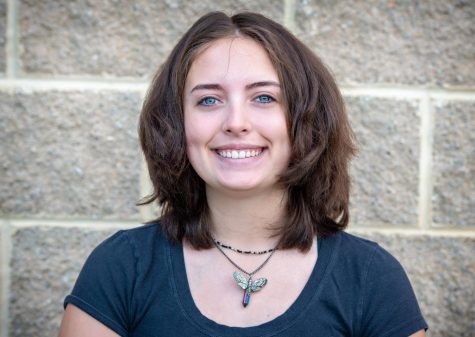 Tayla Dorbolo, Staff Writer
Hi, my name is Tayla Dorbolo! I'm a senior here at West Branch! I'm a member of Student Government and National Honor Society. Go Warriors!