Movie Review: Black Panther: Wakanda Forever
A review of the movie Black Panther: Wakanda Forever (2022).
Black Panther: Wakanda Forever is a sequel to Black Panther (2018), though the actor Chadwick Boseman, who originally played T'Challa (Black Panther), sadly passed away from colon cancer on August 28th, 2020. The movie follows the continued story of the Wakandans, who are mourning the death of their king, T'Challa. 
The Wakandans face more difficult times as a new Vibranium-detecting machine emerges. Vibranium is a resource only found in Wakanda and is the sturdiest metal in the world. A ship with the Vibranium detector is attacked in the sea by some unfamiliar tribe of individuals killing everyone on board. The Wakandans are framed for this and are in big trouble.
The movie is all-around decent. Nothing about it makes it better than any new Marvel Cinematic Universe film. I am not saying the film is bad, but there is nothing Marvel has not done before in the movie. Black Panther: Wakanda Forever was a bit better than I had expected, but not better than I had hoped. Also, some of the CGI was unusually poor. In some scenes, villain Namor flew with winged feet, and the CGI was noticeably fake. Disney CGI and special effects are typically on par. 
In addition, the battles seemed to be too short. I would say roughly 45 minutes to an hour of the nearly three-hour-long movie is action. Much of the dialogue was difficult to hear, but maybe that was just me. The film feels somewhat bland throughout because the plot is predictable or generic. I do not blame Disney too much for it being an all-around decent film. Considering the sad reality that there was no King T'Challa, it must have been hard to make a sequel film without the original main character. 
Black Panther: Wakanda Forever has a 6.8/10 rating from IMDb, an 84% Rotten Tomatoes score, and a 67% from Metacritic. The movie gets 3.9 stars on Google from 10,869 audience reviews. According to an online reviewer, "Overall, they've done a spectacular job though, creating a new enemy that's once again not black and white evil, but an antagonist you almost relate to. The creativity was masterful, the effort clearly would have been massive with intricate underwater shots. It signs off by making the movie about T'Challa but ensuring that the Black Panther franchise does not suffer a loss of quality and has a fantastic foundation to continue to build on." 
Agreeing with the reviewer, I did like the respect paid to Chadwick Boseman in the beginning and the credits. Overall, I think most people can at least somewhat enjoy this movie, and I rate it a 6.7/10.
About the Contributor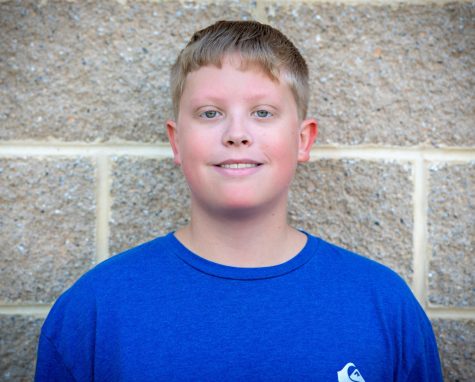 Tanner Schwiderske, Staff Writer
Hi! I'm Tanner Schwiderske, and I'm currently a Freshman at West Branch. I enjoy nature and play video games, draw, and birdwatch in my free time....