First Concerts and What to Expect
Insight into different types of concerts and what to expect from them all.
Going to a first concert or performance can be exciting or nerve-wracking in many ways. The type of show, genre, or venue size may determine your expectations. I'll be sharing some of my concert experiences and tips to help you when seeing an artist.
Pop/Indie/Country
Going to a pop, indie, or country concert is usually tame. Fewer obscure things occur at those shows; they're generally the safest to attend. There is not much crazy movement during these shows, so once you're in a spot in the pit or at your seat, you are usually stuck there. The most dangerous thing that can arise in these shows is people vaping in the crowds, which you can expect at all shows.
Punk/Metal/Rock
There are diverse groups of people at punk, metal, and rock shows. You can expect more "hardcore" individuals and activities at these shows. Attendees can expect moshing to occur and more violent types of dancing. Fans must be careful when participating, but at these shows, everyone knows the rule that if you or someone else falls or gets hurt, you help one another out to make sure everyone is safe. Depending on the artist's beliefs, their venues are the most accepting communities for all people.
Rap/Trap
Rap and trap shows also rely on what artist and niche of people they attract. At some rap shows, you can expect moshing or other types of non-traditional dancing, but at some, you can expect none. For example, recently, I saw the artist Lil Darkie; they are a trap metal artist who also makes slower and more indie-style songs. At this show, both moshing and typical concert behavior was occurring.
However, for any concerts you may attend, a few people will be used to different music genres. For example, I went to an indie show, and a guy was headbanging to slower songs. The author at BCA also has a reminder to "Remember that there will be a lot of people attending the concert. That's why the line is usually long. So, the sooner you come, the better view you will get." A lot of things can occur at concerts, but make sure to stay safe and hydrated. Typically, venues hand out water; if not, other attendees will share if you cannot get your own.
I hope this information will help you in future shows you may attend. Be sure to stay safe and have a good time overall. Concerts are a once-in-a-lifetime experience; make the best of it!
Resource:
https://www.bca.co.id/en/informasi/Edukatips/2022/09/12/09/20/tips-nonton-konser-pertama-kali
About the Contributor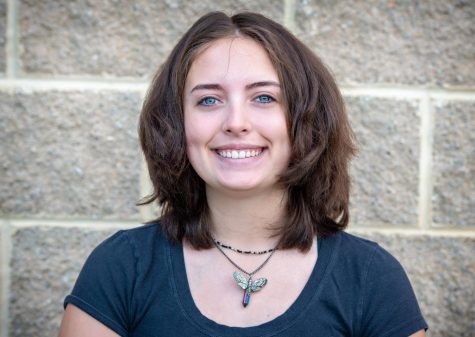 Tayla Dorbolo, Staff Writer
Hi, my name is Tayla Dorbolo! I'm a senior here at West Branch! I'm a member of Student Government and National Honor Society. Go Warriors!