Album Review: 10,000 Gecs
100 Gecs completely flips pop punk on its head with their new album, 10,000 Gecs.
The 100 Gecs is a group I am very familiar with. Members Laura Les and Dylan Brady completely subverted pop formulas with their latest album release, 10,000 Gecs. It uses a distorted and abrasive soundscape to alienate the listener, and some people love it, while others hate it. I adore the uniqueness 100 Gecs presents. 
According to Laura Les, they changed and updated the album up to the release day. Les explained in an interview with FADER, "there's 100 different versions because we kept wanting to change it" when talking about 10,000 Gecs. This approach shows in their live shows as the versions for some songs on streaming services like Spotify are wildly different from the versions they played live. 
Singles for the upcoming album were slowly released back in 2021. The song "mememe" was one of my favorites of 2021, and "Doritos & Fritos" was one of my favorite songs of 2022. I was very excited about this project, and I am happy to say the wait paid off because 10,000 Gecs is fantastic.
Straightforward, 10,000 Gecs is another win for the group. While I expected them to expand on the hyper-pop sound they had been developing on 1000 Gecs, I did not expect them to dive into loud, abrasive pop-punk. Despite this change in direction, 100 Gecs continue to make some of the most forward-thinking and intriguing music. The first track, "Dumbest Girl Alive," samples the THX intro sound effect, telling you all you need to know about the record, plain and simple fun.
The intro begins my favorite three-track run, "Dumbest Girl Alive," "757," and "Hollywood Baby." These are some of the best songs, which are back-to-back. "757" is more traditional hyper-pop with catchy synths and heavy autotune, while "Hollywood Baby" uses loud distorted guitars. These are all such different songs, yet they are probably the best tracks on the entire project.
The next track, "Frog On The Floor," tackles music in a fun, silly way. Despite this song being weaker than the first few tracks, it has an exciting sound that puts me in a good mood. The second single, "Doritos & Fritos," comes next in the tracklist and is very strange with scattered, complex guitar rhythms. I was not a big fan of this song when it dropped, but recently I have come to fall in love with its silly rhymes in the lyrics and the wild instrumentation. "Billy Knows Jamie" is 100 Gecs's take on nu-metal, and it has one of the most high-energy performances on an album filled with vibrancy. It has fantastic guitar work and stellar vocals from both group members. 
The following track, "One Million Dollars," is unlike any other song on the project. Instead of having actual vocalizations, or any regular song structure, 100 Gecs decided to use the TikTok text-to-speech voice to repeat the phrase "one million dollars" throughout the entire track. Typically, this would not be of any quality, but the best part is that Laura and Dylan decided to put arguably the best instrumental of the entire project on this song. It is almost hypnotizing how natural the voice sounds in this setting, and I am a big fan of this song. 
The last three tracks are each different, "The Most Wanted Person In The United States," a hypnotic looping trip-hop instrumental mixed with goofy sound effects, "I Got My Tooth Removed," a sullen, emotional song that jumps into this jolly and this cheerful melody, and "mememe" the first single released for the project. I love the energy, and the song comes together as one of the album highlights. 
Overall, I think 10,000 Gecs is an absolute work of genius. It's a super experimental and unique album. The project tone is silly and helps contribute to the entire aesthetic of 100 Gecs. I am a fanatic of the sound and think everyone should give this record a shot, even if you aren't a fan of this kind of music. I cannot guarantee you will like it, but I am sure it is distinguishable from anything you typically hear. My favorite tracks are "Dumbest Girl Alive," "757," and "Hollywood Baby." I would rate this project a 9.5/10, a genuine work of art and an overall treat to listen to.
About the Contributor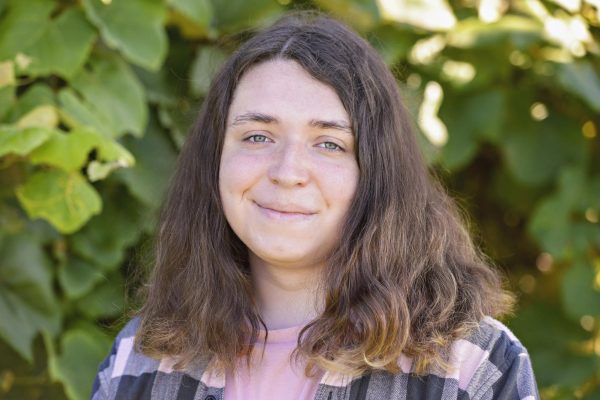 Braeden Salter, Co Editor-in-Chief
Hi, my name is Braeden Salter and I am a writer and editor for Warrior Watch. I am vice president of the drama club and sing in our choir. After high school,...