Local Theaters to Join and Support
Local Theaters welcome new actors and audience members.
Now that the West Branch Performing Arts program has wrapped up its production of Mamma Mia!, some students are left yearning for a new opportunity to perform in a theater production. Auditions for the next school show will not be until late this year, which is far too long to wait. Luckily, there are multiple chances over the summer to experience the thrill of performing in a musical. 
Front and Centre Productions is a performance group in Osceola for people of all ages, though FAC specializes in youth theater. Front and Centre is doing a production of The Little Mermaid over the summer, with auditions held at the Front and Centre building on May 8th and May 9th. The director of the summer production is Justine Washic, also the director of the drama club at Moshannon Valley. Having worked with the staff of Front and Centre before, I can safely say the crew there is incredible to work with, and they have put on many great shows in the past. 
The current president of the West Branch Drama Department, Matthew Eirich, is also participating in the Front and Centre production. Matthew said, "Getting to work with other talented actors that you don't go to school with is great." It is well worth it to check out Front and Centre if you are interested in summer production. 
Now if you are not interested in performing in any shows, many schools and programs are still anticipating their spring musical. Over this weekend, Bishop Carroll High School is putting on a production of The Sound of Music. The dates are April 20th, April 21st, and April 22nd. Next weekend, two schools are putting on two different shows. Bellefonte Area High School will perform Mary Poppins on Thursday, April 27th, Friday, April 28th, and Saturday, April 29th. The Grier School will put on Into the Woods on April 28th and 29th. Even though some of these schools are farther away, it is worth seeing young talent in action as these schools have very talented casts, and their drama programs could use the support.
Whether performing or just watching, just because the West Branch Drama Department has already put on their show for the season does not mean there are not multiple other opportunities to engage in community drama programs. Head out and support some surrounding drama departments!
About the Contributor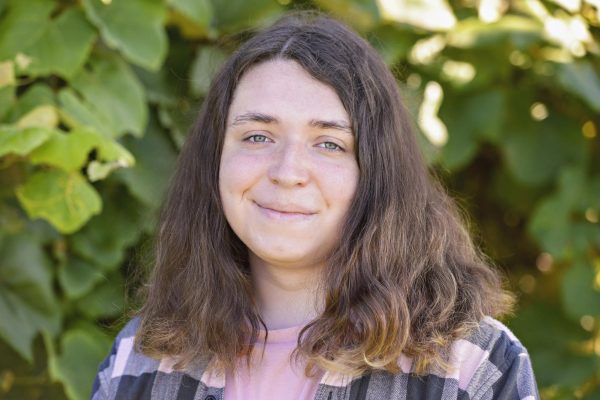 Braeden Salter, Co Editor-in-Chief
Hi, my name is Braeden Salter and I am a writer and editor for Warrior Watch. I am vice president of the drama club and sing in our choir. After high school,...