West Branch Drama Students Receive Isaac Nominations
West Branch Performing Arts receive several nominations for ACT's Isaac Awards.
On Wednesday, May 3rd, various West Branch student actors and crew members received nominations for the Isaac Awards. West Branch will be going to the Isaacs on the night of Sunday, May 28th.
The Isaacs is an annual Altoona Community Theater award ceremony in the historic Mishler Theater. Students across many schools who excel in theater receive awards. Some of the honors include Best Lead Actor/Actress, Best Supporting Actor/Actress, Best Production, and Achievement in Choreography, to name a few. 
Many schools participate, including PO, Chestnut Ridge, Altoona, Bellefonte, Forest Hills, and Glendale. There are so many schools that ACT has to have two nights to give out awards. Schools that also will be there include Altoona, State College, Bellefonte, Glendale, Bishop Guilfoyle, Bellwood-Antis, Cambria Heights, Great Commission School, and Glendale. 
There have been a few West Branch students that have won in the past. Last year, Matt Eirich won an Isaac for Best Supporting Actor in a Male Role as Mal Beinicke in The Addams Family. When West Branch performed Godspell in 2012, WB won an Isaac for Best Ensemble. Kaylie Maines earned runner-up for Achievement in Design for the puppet design in the same show. Dylanee Bell, Kaitlyn Krupa, and Jaylnn Scaife were runner-ups for Achievement in Choreography in 2017. 
West Branch Isaac Nominations:
Best Musical Number: The Winner Takes It All – performed by Raven Myers
Student Crew: Student Director/Publicist – Raven Myers
Student Design: Taverna Design – Matt Eirich
Student Choreography: Madison McDowell and Xavier Coudriet
Good luck to all of our nominees!
About the Contributor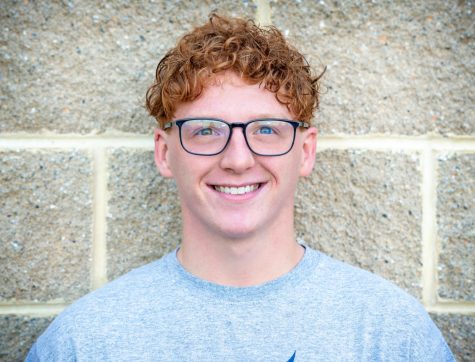 Matthew Eirich, Staff Writer
Hi! My name is Matt Eirich and I'm a writer for Warrior Watch. I'm a senior and I play for the soccer, football, and baseball teams here at West Branch....