Warrior Basketball Team Looks to Improve from Last Season's Playoff Berth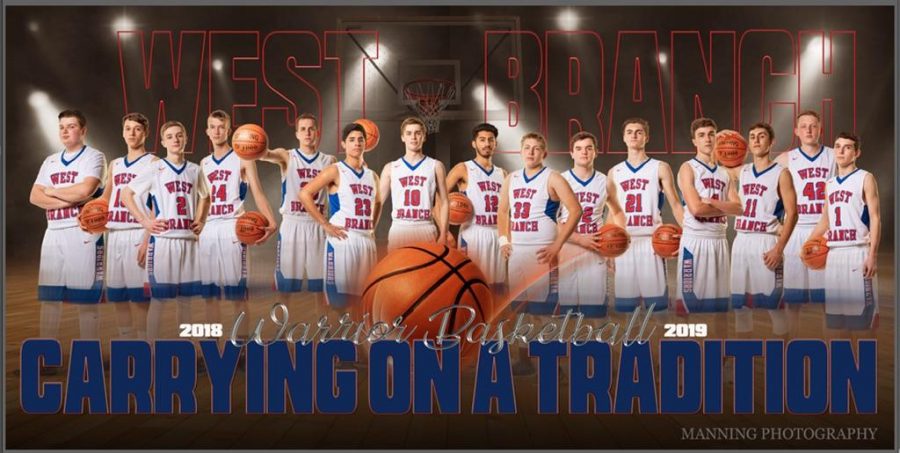 The 2017-2018 Varsity Basketball Season turned out to be a very successful campaign, as the boys avenged their losing record from the previous season and clinched a postseason berth. The Warriors would lose that contest, ending their season one win away from the State Tournament.
With four returning starters, and plenty of depth and experience on the pine, West Branch is looking to make a deep run into the State Tournament. The Warriors will be led by Seniors Larry Cowder, David Guerra, and John Arnold, all whom which have started for three seasons. Cowder is coming off of a statsheet stuffing season, as he surpassed the 1,000 point mark in their playoff loss at Homer-Center. Larry averaged 23 points, 11 rebounds, and 4 blocks per game in 2018. Guerra brings a very talented skill set that he uses on both ends of the floor. Both Cowder and Guerra played AAU basketball all summer, so the Warriors will be heavily relying on this pair to use their skills and knowledge. Arnold is the scrappiest of the bunch, as he is always on the floor diving for loose balls. He is also a great defender, as he causes many turnovers and allows his offense to get quick transition points.
"My goals are to lead my team to the ICC Championship, District Championship, and go far in states," Larry Cowder said. "I'm looking forward to giving it everything I've got this season, winning games, and having fun with my teammates."
Seniors Gage Thompson and Terry Smeal each add a unique skill set that will be very beneficial to the Warriors' success. Senior Josh Guerra is back on the team and is looking to make a contribution to the team whenever his name is called.  The Junior class consists of plenty of experience as well, as Ayden Gutierrez, Chance Eboch, Eddie Dale, and Dalton Kristofits all look to play a great role in the rotation. Gutierrez is going into his 3rd season as the starting point guard, and Eboch is coming off of a strong season that saw him come off of the bench and hit many clutch shots for the Warriors. Dale and Kristofits have made tremendous strides, and will see an abundance of time at the forward and center positions.
The Sophomore Class is filled with talented guards who aren't afraid to let it fly. Trenton Bellomy and Doug Kolesar both saw time at the Varsity level last season, and look to bring their talented shooting back to the rotation. Travis Rothrock, Camden Kopchik, and Elijah Williams are the three new members to the team, but they haven't missed a beat. Rothrock and Kopchik bring a very similar, yet talented skillset, as each are able to score at the rim and from beyond the ark. Williams brings a strong understanding of the game and an even better work ethic to this year's squad.
The Warriors open action this Friday at Bald Eagle.
About the Writer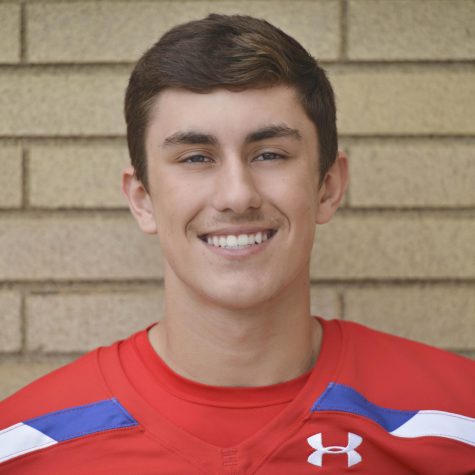 Ayden Gutierrez, Editor-in-Chief

Senior
Quarterback on the Football team
Member of the Basketball and Baseball team
Class President
NHS President
I LOVE sports
I...