Pig Dissection in Mrs. McGonigal's Biology Class
During the week of September 30th, Mrs. McGonigal dissected fetal pigs in her 10th grade Biology classes. The purpose of the lesson is to give the students a better understanding of their body and how it functions.
Mrs. McGonigal has been dissecting fetal pigs in her class for over 25 years. Most students enjoyed the visuals in the lesson, however some were more disgusted than intrigued. Over the course of the week, Mrs. McGonigal removed different organs to explain what each one does for the body, such as the spleen, liver, kidneys and intestines. As Mrs. McGonigal displayed the organs, students had a worksheet to complete on the jobs of those organs.
Before anyone in the classroom began the dissection, they were required to wear safety goggles. Students asked questions, passed the parts around, and some may have volunteered to assist Mrs. McGonigal in the actual dissection. The reason fetal pigs are used is because they very closely resemble the human body. Mrs. McGonigal uses real life examples to emphasize the importance of staying healthy. She influenced her students to make the right decisions for their bodies and avoid using alcohol. The effects of alcohol result in damage to the liver, and humans cannot survive without one.
In second period Biology, Wyatt Laird offered to participate in the dissection. Wyatt, due to being an avid hunter, offered to help because he says, "I like to dissect things because I'm used to it." Mrs. McGonigal was very appreciative of the student's support and the interest he had shown in the past week. Over the course of the 2019-2020 school year, Mrs. McGonigal will also dissect minks in Anatomy, as well as rats and frogs in Biology. All West Branch students are required to take Biology, but Honors Anatomy is a great option for anyone interested in the medical field.
"
I think it is important for students to know what their bodies do. The human body is amazing!"
— Mrs. McGonigal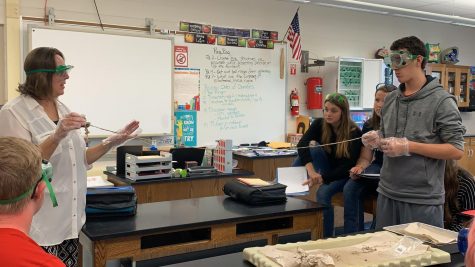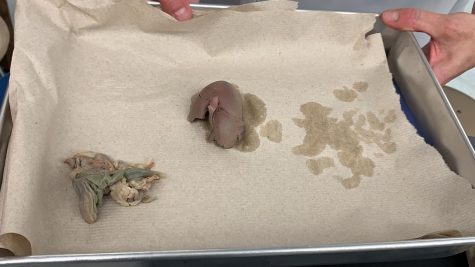 About the Contributor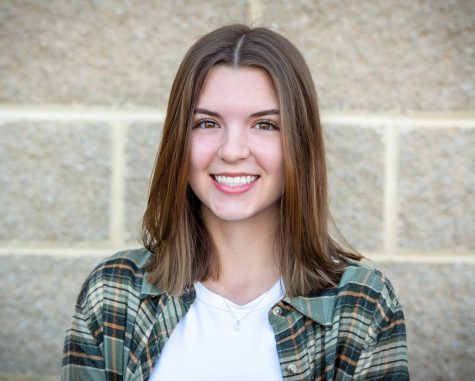 Kaitlyn McGonigal, Editor-in-Chief
Hi, my name is Kaitlyn McGonigal. I am currently a senior at West Branch Area High School. I am involved in Student Government, The National Honor Society,...