Augmented Reality
Mr. Wood's 6th-grade classes have recently been studying the solar system and what better way to explore the solar system than to use Augmented Reality! The students use an app called NASA's Spacecraft 3D on the school's iPads, which is an Augmented Reality app. This allows students to learn about and interact with a variety of spacecraft that are used to explore our solar system, study Earth, and observe the universe.
Mr. Wood says his class is doing this activity because he wants his students to see a visual representation of the spacecraft in space, due to the lack of information on it in their science book. The learning point of this activity for the students is to see and learn why each space probe looks so different. Students can use the iPads and a piece of paper when using this app to visualizes a background, so they could examine the space probes even further. It even enables students to take selfies with the space probes!
Mr. Wood's class isn't the only 6th-grade class who has been trying Augmented Reality to teach his students. Other teachers, like Mrs. Rockey, have picked up on this creative way of teaching and are incorporating Augmented Reality into their own lesson plans.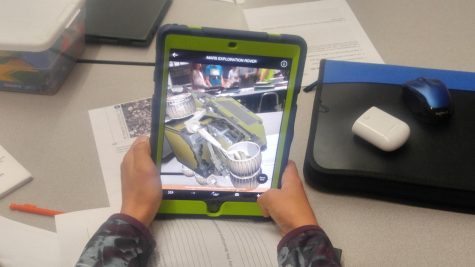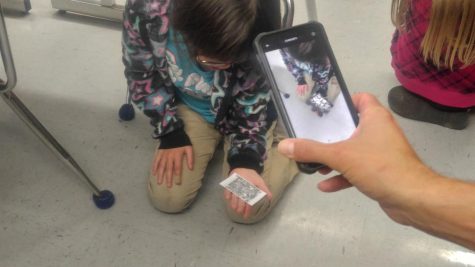 About the Contributor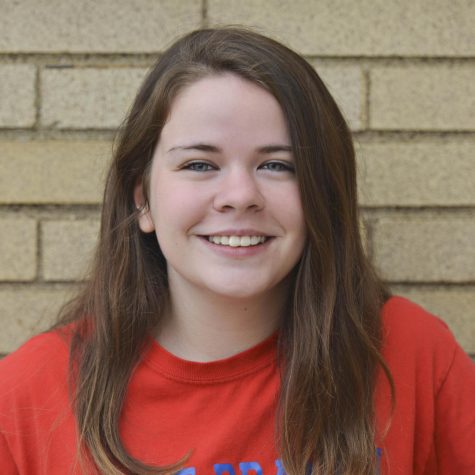 Mercedes Nearhood, Staff Writer
My name is Mercedes Nearhood. I am a senior and  I participate in various activities including band, Warrior Watch, Envirothon, and student government....