Warriors Keep ICC Hopes Alive With OT Win Against Mount Union
With the ICC conference still on the line, the Warriors knew that Friday's game was crucial. Although they controlled their own destiny, they knew that it wasn't going to be easy. After a back and forth contest that went to overtime, the Warriors went on an 11-0 run after being down by five to prevail over the Trojans 59-53.
West Branch came out of the gates en fuego-or on fire-as they ended the 1st frame leading 19-11. Kolesar scored 12 points in the quarter. West Branch struggled to put points on the board in the second stanza, and the Trojans were able to take the lead with a minute to go in the first half. Two Warrior buckets before the buzzer put West Branch up 25-21 at the half.
The third quarter was a back and forth affair, as the Warriors went into the fourth up by six thanks to the hot hand tandem of Bellomy and Kolesar. The Trojans opened the fourth quarter by going on a run and eventually tying the game. It seemed as though whenever West Branch scored, Mount Union would instantly respond with a bucket of their own. With 90 seconds remaining, Mount Union hit a three to tie it at 48 all. Neither team would score again, sending the game to overtime. The Trojans scored the first five points of the "5th quarter" and it seemed as though the Warriors were out for the count. However, as they have all season, the Warriors responded with a big time three-pointer from Bellomy that brought them within two. That was the start of the aforementioned 11-0 run that sealed the victory for West Branch.
Dalton Kristofits recorded a double-double with 10 points and 13 rebounds. Kolesar also finished with a double-double, scoring 22 points and 11 rebounds.
The Warriors (16-3) travel to Williamsburg (13-5) this Friday in a pivotal ICC North matchup, with the winner taking first place in the conference.
About the Contributor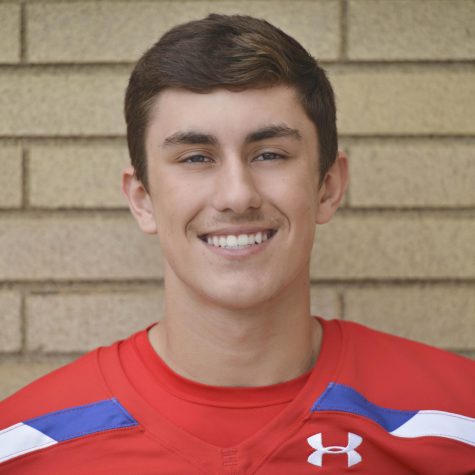 Ayden Gutierrez, Editor-in-Chief

Senior
Quarterback on the Football team
Member of the Basketball and Baseball team
Class President
NHS President
I LOVE sports
I...