Disney+ Original Star Wars: Andor in Review
Disney+ releases three new episodes for the series, Star Wars: Andor at the end of September.
On September 21st, 2022, Disney+ released the first three episodes of Andor. There are currently 11 episodes available, and there are two 12-episode seasons scheduled. 
The live-action series follows the story of Cassian Andor before the 2016 movie Rogue One, in which he was a former thief turned into a rebel spy. In Andor, Cassian tries to discover more about his childhood, but he later gets in trouble with the Empire and must escape from his homeworld. Andor is different from previous Star Wars series- having a much more logical storyline and relying more on actual and unique new characters and plots instead of recycling ones that people enjoyed when they were first introduced, like the Mandalorian. I have nothing against the Mandalorian; if you have not watched it, I recommend you do so. Because fans enjoyed the first season so much, Disney made a second season, will make the third season, and put him in a different show, even though the said show was not supposed to be about the Mandalorian. 
Although the storyline, characters, development, etc., are on point, there is not as much action compared to other series such as The Mandalorian and Obi-Wan Kenobi. This difference pleases some fans but displeases others. I personally enjoy the much better storyline and characters, but sometimes there is a noticeable lack of action, which is basically Star Wars' forte. Typically, each episode goes in an order in which two episodes develop new characters and a new setting, etc., and the third episode is action-packed and thrilling. Then the cycle repeats itself for the rest of the series. 
Though the action is often rather entertaining, the pattern creates a lot of episodes that are more or less all talk and not so much attention-grabbing. True Star Wars fans will enjoy this because of the character and plot development, which is considerably better and more logical than some previous series, as stated above. But if you do not care about that, you can still watch it and probably enjoy it, but make sure you have some time on your hands because there is a lot of content (each episode is 30-40 minutes). I encourage you to watch all the episodes, even if they seem uninteresting. Maybe you will like it, or perhaps not, but if you are looking for a new show to watch and you have Disney+, Andor is definitely an option. 
About the Contributor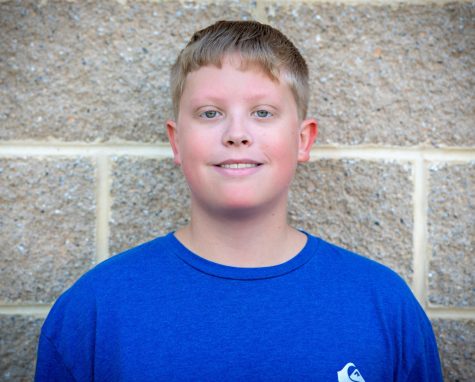 Tanner Schwiderske, Staff Writer
Hi! I'm Tanner Schwiderske, and I'm currently a Freshman at West Branch. I enjoy nature and play video games, draw, and birdwatch in my free time....