Ongoing and Upcoming Winter Holidays
The importance and insight into some religious and cultural holidays around the world.
All around the world, there is a multitude of different celebrated holidays. Though most partake in Christmas festivities, there are so many different holidays that others celebrate. Understanding other people's faiths and cultural festivals is essential, as only a few know about other traditions. Here are some holidays celebrated in America around this time of year to be aware of and understand.
Hanukkah (Judaism [Faith], December 18th-26th)
Hanukkah is a holiday celebrated by people of the Jewish religion. Each year Hanukkah begins on the 25th day of Kislev in the Hebrew calendar. This year it is celebrated from December 18th to December 26th; however, every year, it changes on the universal calendar. People honor Hanukkah in many ways, including lighting the menorah each evening, reading scriptures, and praying. Other traditions that are not a part of the religious practices are having festive meals, gifting presents and money, and playing games. 
Yule (Germanic/Norse Paganism [Faith], December 21st-January 1st)
Yule is a holiday celebrated by the Germanic/Norse Paganism religion. Paganism is a polytheistic religion that honors Roman and Greek gods. Yule is celebrated during the winter solstice (December 21st to January 1st) to mark the sun's longest night of the year and the sun's return. Each day something is done in celebration of Yule, and all days commemorate differently. Some traditions during yule include bonfires, decorating with holly and mistletoe, hanging up evergreen trees, feasting, gift-giving, and offerings to their Gods. This holiday originated before the rise and existence of the Christian religion. Christianity then coined most original traditions in Paganism; however, many people celebrate and are a part of the Pagan religion. 
Christmas (Christianity [Faith], December 24th-25th)
I'm sure most have heard of Christmas, but what exactly does it celebrate? Christmas is a holiday that comes from the Christian faith and occurs on December 25th as a way to celebrate the birth of Jesus. This holiday entails a person called Santa Claus, although he may go by various names. During this festival, the story tells that on December 24th, Christmas Eve, Santa will come down your chimney, through the windows, etc., to deliver presents to whoever is celebrating. Other festivities include decorating evergreen trees, hanging up stockings, singing Christmas carols, and supplying treats to Santa's reindeer. Many families place Santa's magical elves around the household as well. Although these festivities are the new norm, several Christmas traditions came from other cultural and religious holidays, with their practices stemming from Pagan and Roman beliefs. 
Kwanzaa (African People [Cultural], December 26th-January 1st)
Kwanzaa is a holiday primarily celebrated by African Americans and people of African descent. It is observed from December 26th to January 1st to emphasize the importance of pan-African family and social traditions. Kwanzaa lasts for seven days, and each day honors a different attribute valued in their culture. Some practices include coming together to light a candle on the kinara, singing/dancing, storytelling, African drumming, and feasting as a family. Kwanzaa differs from the other holidays this time of year because it is culturally based and not religious.
Hopefully, you learned some information and can hold a new appreciation for other traditions and holidays. Enjoy the upcoming festivities and Happy Holidays!
About the Contributor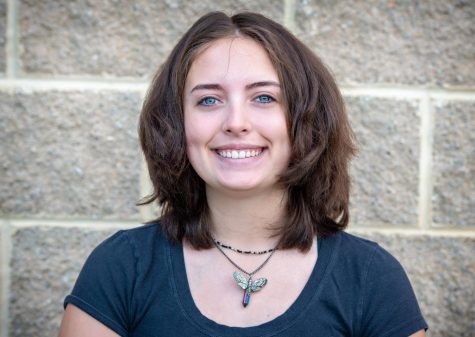 Tayla Dorbolo, Staff Writer
Hi, my name is Tayla Dorbolo! I'm a senior here at West Branch! I'm a member of Student Government and National Honor Society. Go Warriors!