The Release of the Mamma Mia! Cast List
West Branch Performing Arts announces its cast list for the spring musical: Mamma Mia!
Auditions ensued for West Branch Performing Arts' spring musical, Mamma Mia! On December 21st. The auditioning members presented in front of eight judges, some of which were from local theatre departments.
In a meticulous audition process, auditionees learned a short dance, sang a song of their choice, read a monologue, and conversed in a brief dialogue. The panel then selected their performers in fitting roles. 
No callbacks were necessary for lead roles or ensembles. Practices intend to start as soon as possible. Performance dates will be March 30th, March 31st, April 1st, and April 2nd.
The cast list is as follows:
Donna – Raven Myers
Sam – Matthew Eirich 
Sophie – Kelcey English 
Sky – Xavier Coudriet 
Rosie – Lily Jones
Tanya – Allison Shingledecker 
Harry – Madison Wooster
Bill –  Braeden Salter
Ali – Bailey Wooster
Lisa – Emily Shingledecker 
Pepper – Keagan Dobo 
Eddie – David Shirokey
Priest – Carter Long 
Ensemble:
Tori Condon 
Luna Bressler-Snyder 
Sadie Smeal 
Hilde Lautier – FEATURED DANCER 
Julia Wood 
Hannah White 
Carter Long 
Jordin Walker – FEATURED DANCER 
Aubree Good 
Hannah Uncles
Zahara Chedjou-Soh
Evan Wooster 
Stage Crew:
Alexandria McCamley
Juliet Hall 
Finley O'Hare
Elizabeth Maines 
Student Leaders:
Assistant Director: Raven Myers 
Stage Manager: Alexandria McCamley 
Student Choreographer: Madison McDowell
Assistant Student Choreographer: Xavier Coudriet
About the Contributor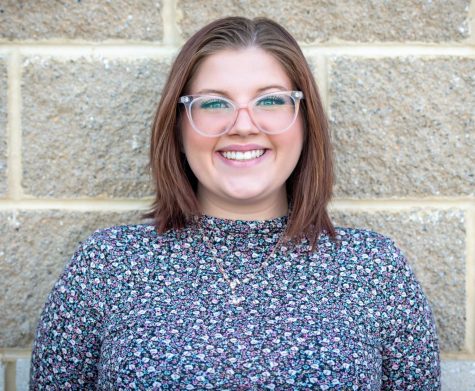 Raven Myers, Staff Writer
Hi! I'm Raven, a senior at West Branch Area High School. I am president of the drama department, student technician for the high school auditorium, and...