West Branch Students Attend District Choir
Five West Branch students attend District Choir held at State College Area High School.
During the week of January 9th, five designated West Branch students trained and sang at District Choir for PMEA. The host school was State College Area High School, where the students spent their time at the end of the week. Joelle Fletcher, Aubrey Kennedy, Braeden Salter, Matt Eirich, and Xavier Myers were selected to go. 
West Branch is in District 4 of PMEA, which includes Bald Eagle, Harmony, Juniata Valley, Moshannon Valley, Philipsburg Osceola, and McConnellsburg. The schedule for these students was quite hectic. On Wednesday, January 11th, they spent all of the school day practicing their music in the Elementary with choir director Daniel Stilson. After school, they made their trip to State College for auditions. The directors of each school ranked them and put them in a chair order. However, none of the students from West Branch placed high enough to move onto Regional Choir. They traveled home and prepared to return the following morning to start their festival. 
The students had the opportunity to meet the festival director, Dr. Christopher Kiver, on January 12th. Dr. Kiver is the director of the Glee Club and Concert Choir at Penn State University. He needed to equip the students for the concert in less than 48 hours, so he got to work quickly. The students had to sing with others from different schools and step out of their comfort zones. The ensemble rehearsed for all of Thursday and Friday continuously. 
There were various methods of teaching from Kiver, which mainly consisted of asking questions and the students answering rather than him simply telling everyone how to sing. The folder that the students sang comprised many different cultures and techniques of singing. They sang in Latin, Hindi, English, and African-inspired languages. The students sang the following: "The Gift to Sing" by Marianne Forman, "Fire" by Katerina Gimon, "Tuttarana" by Reena Esmail, "Modimo" by Michael Barret, Surge, "Propera Amica Mea" by Raphaella Aleotti, and "Zadok the Priest" by George Frideric Handel. All of the students enjoyed their time at the festival immensely. They plan on continuing to make great music.
About the Contributor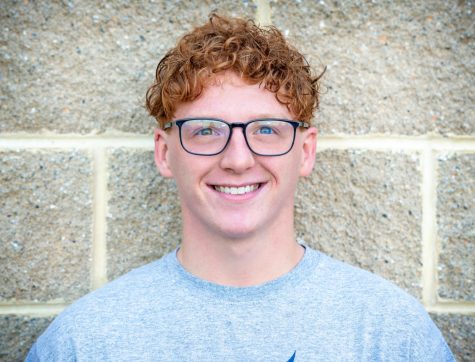 Matthew Eirich, Staff Writer
Hi! My name is Matt Eirich and I'm a writer for Warrior Watch. I'm a senior and I play for the soccer, football, and baseball teams here at West Branch....