Series Review: That '90s Show
A review on Netflix's spin-off to That '70s Show.
On January 19th, That '90s Show, a spin-off to the popular sitcom, That '70s Show, was released on Netflix. Made by the original creators of That '70s Show, it is a teen sitcom and comedy show with ten full episodes. Creators Gregg Mettler, Bonnie, Terry, and Lindsay Turner, follow Leia Foreman and the new generation of Point Place teenagers into the '90s. It incorporates the storylines and has a similar make to That '70s Show, including the best aspects that made That '70s a hit. 
The sequel begins with Eric, Donna, and Leia Foreman visiting Red and Kitty Foreman back at Point Place. In the first episode, there are cameos from previous characters and references to That '70s Show. For the summer, Leia stays with her grandparents, Kitty and Red, and makes friends with the outcasts. They form a similar group to the one in That '70s Show, some of the kids even being the previous characters' children. In the episode, Leia, a nerdy, socially awkward basketball star, gets her first taste of rebellion with her new Point Place friends. She decides to spend her summer with them, and the rest of the series follows her and her friends navigating through similar adventures as their parents. 
Contributor Gregg Mettler shared his intentions and hopes for the show, stating, "I wanted to have the same feeling as That '70s Show did," Gregg Mettler told the interviewers at Variety. "The show had a very special tone. It was playful, it had a heart, it was sarcastic, and it was filled with love within this family, within the friend group. I missed being in the basement with those kids." Each Episode of That '90s Show has throwbacks to That '70s Show and makes it much more while watching people who liked That '70s. 
Many theories and controversies have arisen over some elements of the sequel, including some of the parents, and revisiting the iconic question, "where is Fez from?" The most common theory has fans suspecting Gwen Runck, a biracial, punk anarchist who is no newbie to basement circles, to be Steven Hyde's daughter. This theory stems from both characters having similar character designs and backstories. Including Gwen's mom being white, Hyde being biracial, and her father not taking part in her life. The theory adds up to the fans as actor Danny Masterson, who plays Hyde, is serving time in prison, and his character makes no cameo and seemingly disappears from the storyline. The other theories include Eric not being Leia's biological dad –instead, it is Randy, a previous love interest to Donna in That '70s Show– and the lasting unknowingness of where Fez is from and who he is. 
I enjoyed That '90s Show because it allowed fans of That '70s Show to see what their favorite characters grew to be. I also appreciated the many references and cameos made in the sequel. However, it does not compare to the hit That '70s Show really was. I recommend watching That '70s Show before watching That '90s Show because it provides a better experience and a backstory to That '90s Show. That '90s Show has provided nostalgia for previous fans of the original show, so with that, I would rate That '90s Show a four out of five stars. I think That '90s Show is a great spin-off that continues a significant storyline loved by many. You can find That '90s Show on Netflix and That '70s Show on Peacock Premium, CD, and other sites.
Resource: https://variety.com/2022/tv/news/that-90s-show-premiere-date-netflix-70s-sequel-1235444086/
About the Contributor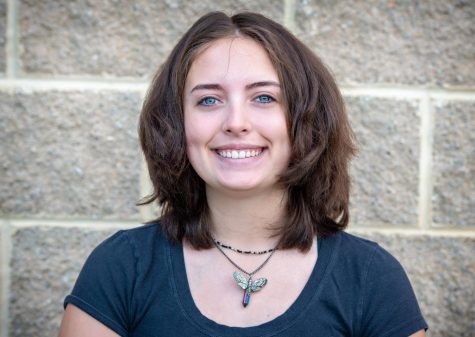 Tayla Dorbolo, Staff Writer
Hi, my name is Tayla Dorbolo! I'm a senior here at West Branch! I'm a member of Student Government and National Honor Society. Go Warriors!