Movie Review: Thor: Love and Thunder
A spoiler-free review of the Marvel movie Thor: Love and Thunder, released on July 8th, 2022.
Brought to theaters on July 8th, 2022, Thor: Love and Thunder features Chris Hemsworth, Christian Bale, and Natalie Portman. The movie has a 6.3/10 on IMDb, a 63% rotten tomatoes rating, and a 3.9/5 from Vudu. The Google audience reviews are 3.9 out of 5 stars overall. According to IMDb, "Thor's retirement is interrupted by a galactic killer known as Gorr the God Butcher, who seeks the extinction of the gods. To combat the threat, Thor enlists the help of King Valkyrie, Korg, and ex-girlfriend Jane Foster, who to Thor's surprise, inexplicably wields his magical hammer, Mjolnir, as the Mighty Thor. Together, they embark upon a harrowing cosmic adventure to uncover the mystery of the God Butcher's vengeance and stop him before it's too late."
In my opinion, Thor: Love and Thunder is an all-around decent movie. It is not as dark as some other Marvel movies and is more focused on comedy and action, giving it a unique feel, but it could be much better than a darker movie. The villain, Gorr, the God Butcher, would fit amazingly well in a more dramatic, scarier, more violent Thor movie. It has good action scenes, comedy, and well-developed characters. Though I feel it focused too much on the relationship between Thor and Jane, that might just be me. 
The visual effects are significant, and the soundtrack fits well with the theme. Some songs include Sweet Child O' Mine, Paradise City, November Rain, and Welcome To The Jungle by Guns N' Roses. As an online reviewer, Arun Singh states, "Thor: Love & Thunder is a heartfelt, funny, romantic, and amazing superhero film that welcomes newcomers to the MCU and Thor as much as it does add to the nuance of the character for returning fans." The characters must go through comedic and dangerous events to defeat Gorr, the God butcher. 
I can understand why some may not enjoy it, as it does not feel like it has as good of a story as some of the original Marvel films, but compared to other recently released Disney movies, I would say Thor: Love and Thunder is a fair movie. I give it a 6.5/10.
Resource: https://www.imdb.com/title/tt10648342/
About the Contributor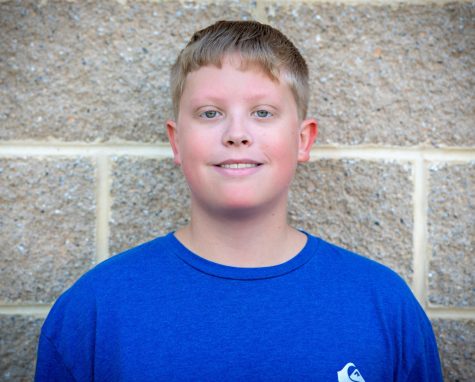 Tanner Schwiderske, Staff Writer
Hi! I'm Tanner Schwiderske, and I'm currently a Freshman at West Branch. I enjoy nature and play video games, draw, and birdwatch in my free time....