West Branch Presents: Book Club!
Mrs. Dickson and Mrs. Levonick create the WB Book Club.
English teachers Mrs. Levonick and Mrs. Dickson initiated a new Book Club for high school students to expand discussions on literature. The book club had its first meeting on Friday, March 17th, where they debated scheduling, the format of the book club, and their first novel selection. 
Meetings are held bi-weekly in Mrs. Levonick's or Mrs. Dickson's classroom. They have also considered meeting to have a space to read without formal discussions. At the meetings, Mrs. Levonick and Mrs. Dickson provide snacks and beverages for students, as well as a copy of the books they decide to read. 
Mrs. Levonick and Mrs. Dickson sent a survey to students in grades 9-12 to gain members. The questionnaire asked the students' grade level, the genre of books they are interested in, how often they can join meetings, session times, the concept of them as a reader, and why they are interested. These helped Mrs. Levonick and Mrs. Dickson prepare and understand what their readers hope for in the club. From the survey, they discovered the students' two primary genres of interest: Romance and Mystery. 
The book club serves as a space for students to discuss a common interest; books! This club will bring students together and push them to read more individually, making them more attentive to reading. Member Emily Parks stated she joined the book club because "it was a good opportunity for me to be able to discuss and get good book suggestions from peers!" 
Currently, the book club has over 20 members, and they have decided they can potentially split into groups and read two books at once rather than finding one everyone is interested in. Their first book is A Good Girl's Guide to Murder by Holly Jackson. Although the book club has already started, there are still opportunities to join if you contact Mrs. Levonick and Mrs. Dickson.
About the Contributor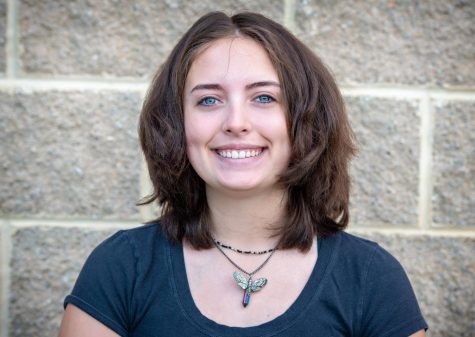 Tayla Dorbolo, Staff Writer
Hi, my name is Tayla Dorbolo! I'm a senior here at West Branch! I'm a member of Student Government and National Honor Society. Go Warriors!