Female Athlete of the Week
Sarah Betts has been selected as the Warrior Watch's Female Athlete of the Week for the week ending on 10/3/20. Betts has been the goalkeeper for the Lady Warriors soccer team since her freshman year and has led the team to three consecutive District VI championship games. Last week, the Tussey Mountain Titans didn't get a single ball past Betts. The Lady Warriors took the win against the Titans 10-0. Betts has been playing soccer ever since she was six years old. 
Betts is also the PAT kicker for the football team, guard for the basketball team, and an infielder for the softball team. She was also named the Homecoming Queen for the class of 2021. "Sarah is a great teammate. She is always working to help us improve as a team. We have been playing soccer together for 7-8 years. Everyday she comes ready to work and helps her teammates work harder too," said teammate, Trinity Prestash. 
Facts About Sarah:
Grade: 12
Parents: Sue and Dan Betts
Siblings: Rachelle, Mary, Ruthie, Hannah
Sports She Plays: Soccer, Football, Basketball, and Softball
Future Plans: Go to college and become a radiation therapist, marry the love of my life, live in a big house and have a family of my own.
Favorite Food: Hot wings
Favorite Movie: The Lorax
About the Contributor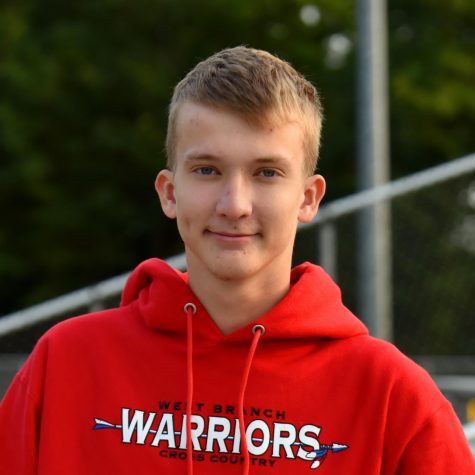 Doug Kolesar, Staff Writer
Hello, my name is Douglas Kolesar and I am a senior student-athlete. I run cross country, play basketball and baseball here at West Branch. I led the Progressland...