Male Senior Spotlight : Noah Granite
Noah Granite has been selected for this week's male Senior Spotlight. Noah attends school here at West Branch, as well as the Clearfield Career and Technology Center for carpentry. 
Noah uses his carpentry skills outside of school to help his family with home projects. Noah has future plans to work in the carpentry and construction field. His experience at the Clearfield Tech Center and outside of class has prepared him well for his future field. Noah plans to serve eight years in the United States Marine Corp, and then later find a job in carpentry and construction.
 Noah then wants to make enough money to saddle up and head out west to the mountains in Northwest Montana. Build a log cabin and live a quiet and peaceful life. He also has a quote to take to mountains with him "no matter how much it hurts, how dark it gets, or hard you fall. You are never out of the fight." -Marcus Luttrell. 
Noah also makes time for his favorite hobbies. He loves all things outdoors, like going hunting and fishing with his family and other nature activities. He also really enjoys cooking and he even cooks dinner for his family frequently. Noah also likes to go camping with his family and friends.
Facts About Noah:
Parents: Robin Barnyak and Duane Granite
Siblings: Nicholas, Heather, Hannah, and Matthew
Favorite School Subject: American History 
Favorite Car: 2012 Dodge Challenger SRT8 392
Favorite Movie: Jurassic Park
Favorite Video Game: Half-life 1999
Favorite President: Ronald Reagan
About the Writer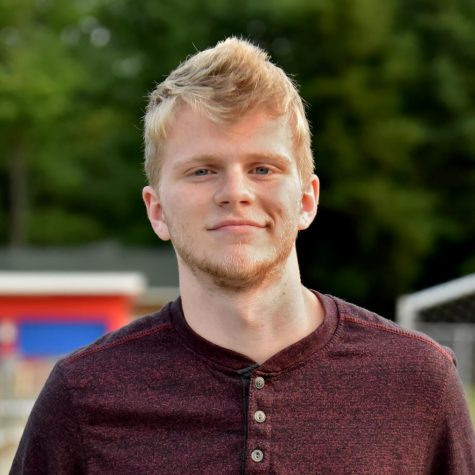 Joseph Trimpey, Staff Writer
Hello, my name is Joseph Trimpey. I am in my senior year at West Branch Area School District. I am involved in the school's cross country team and I...