Female Athlete of the Week – Sarah Betts
Sarah Betts has been named the Female Athlete of the Week for the week of 04/11/2021. She has been named for her performance over two softball games last week. Sarah currently has one of the highest batting averages on the softball team with a .647. She was able to collect many putouts while playing first base in both games and had no errors in either game. Besides being a great player on the field, Sarah is also an amazing teammate and leader off the field. With her help, the Lady Warriors have been able to put up two wins this season and are looking to gain more wins this week.
Head Coach, Dan Betts, said, "Sarah has stepped up and shown great leadership this year as one of my two seniors on a young roster. She is one of our leading hitters and has been a rock for our infield defensively with her play at first base."
Facts about Sarah:
Grade: 12th
Parents: Dan and Sue Betts
Siblings: Rachelle, Mary, Ruthie, and Hannah
Pregame Warmup: Listen to music and warm up with the team
Favorite Drink: Vitamin Water
Favorite Animal: Giraffe
About the Contributor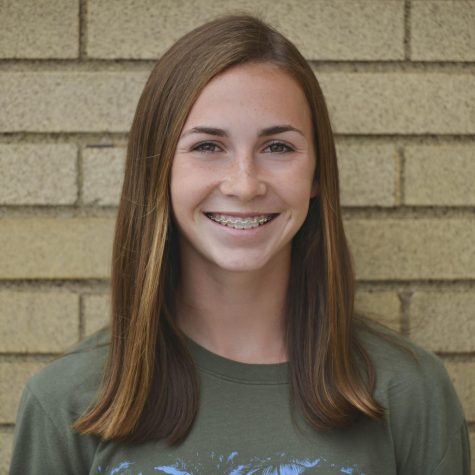 Trinity Prestash, Staff Writer
Hi I'm Trinity Prestash. I'm a senior at West Branch Area High School. I play soccer and track for the school. I also play soccer on a club team called...