A Year in Review ('18-'19)
The 2018-2019 school year in West Branch was a very eventful one. A lot of things happened. In fact, there's almost too much to remember. Let's take a stroll down memory lane by remembering some of the articles we read:
In August, school started up, and so did our school newspaper, the Warrior Watch.
A couple of things happened in September. One of those things was Spirit Week. Students got dressed up in celebration of Homecoming 2018. Speaking of Homecoming, the Homecoming Queen 2018 was Jen Adams. The Homecoming King 2018 was Derek Yingling. Yingling also surpassed 1,000 yards for the 2018 football season. September was also the month where the school got a little bit too warm, and students had to report to the auditorium to cool down.
October also included many things. A West Branch alumni, Spencer Folmar, came to West Branch to film some scenes for his new movie, Shooting Heroin. Many students, not just WB, were extras in the film. Red Ribbon Week was also in October. The students flooded the school with red raising drug-free awareness. The band show didn't go as planned, our Warrior Football team went into triple-overtime during Senior Night, the Lady Warrior Soccer Team made it to Districts and the Lady Warrior Volleyball Team made it to playoffs. Also, the Halloween Pet Contest was held. Some West Branch students also attended District Band.
November was a big month for music. Clearfield County Band was held, some West Branch students made it to District Choir, and some WB students even went to New York to march in the Macy's Thanksgiving Day Parade. This was also the month that Sam Fry won the 8th Grade Presidential Election.
December is the month where everybody is waiting for Christmas break. To help ease that urge, the Reindeer Games were held. Also, the cheerleaders made it to the state cheerleading competition. The WB Music Christmas Concert was held, and Megan Yingling got accepted into District Jazz.
Some interesting events happened in West Branch in January. First of all, the winners of the 8th grade Stock Market Contest were announced. Another event that happened was Coach Clark winning his 100th game. A little later in the month, some water pipes broke in the elementary. And last but not least, Scotty Thomas and Greyson Kyler became Eagle Scouts.
Things slowed down in February, but that doesn't mean that news didn't happen. In our elementary school, the Scholastic Book Fair took place. The auditorium got a new light board. The Wizard of Oz cast list was revealed and some of our Warrior wrestlers made it to regionals. Let's not forget about the anti-climatic Zito meeting that happened in Cooper Township.
March was a big month for events that happened outside of the school day. West Branch sent representatives to region band and region choir. It was a big weekend for WB wrestling when we brought home two State Place winners. Unfortunately, this was also the month where we lost our Teen Court program. March held the start of a spring sport favorite, track and field.
Not too many things happened in April. However, what did happen was big. The music department had to make some alterations after the students have been trying to keep together the program. Another thing that happened in April was the start of the Promposal Contest, where three lucky prom couples could win prizes with their awesome promposals.
With May comes prom season. The Promposal Contest winners were announced. These were John Arnold with Esther Guerra, Ayden Gutierrez with Corrin Evans, and Eddie Dale with Allie Danko. Mr. Matson's class went to the ghost town, Peale. Some other events happened, such as the music concert and Envirothon.
June wraps up the school year. The final activity day happened, along with the field trip to Hersheypark. The Civics class set a new record, raising money for Operation Underground Railroad. However, the most eventful thing to happen was the graduation of our seniors.
Farewell and good luck to the Class of 2019 as they move into a new chapter of their lives!
About the Contributor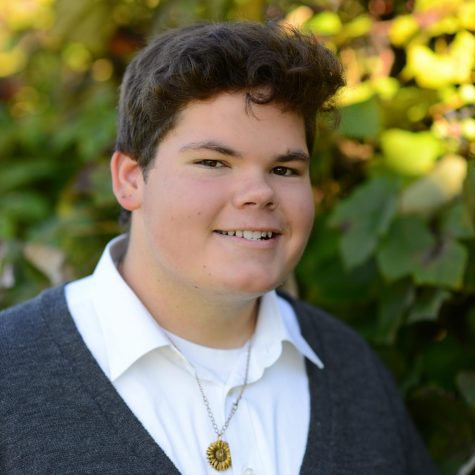 Noah Fry, Retired Staff
Hi! I'm Noah, a West Branch alumnus from the Class of 2022. I was involved with Media Arts for all four years of high school, from 2018 to 2022. I currently...